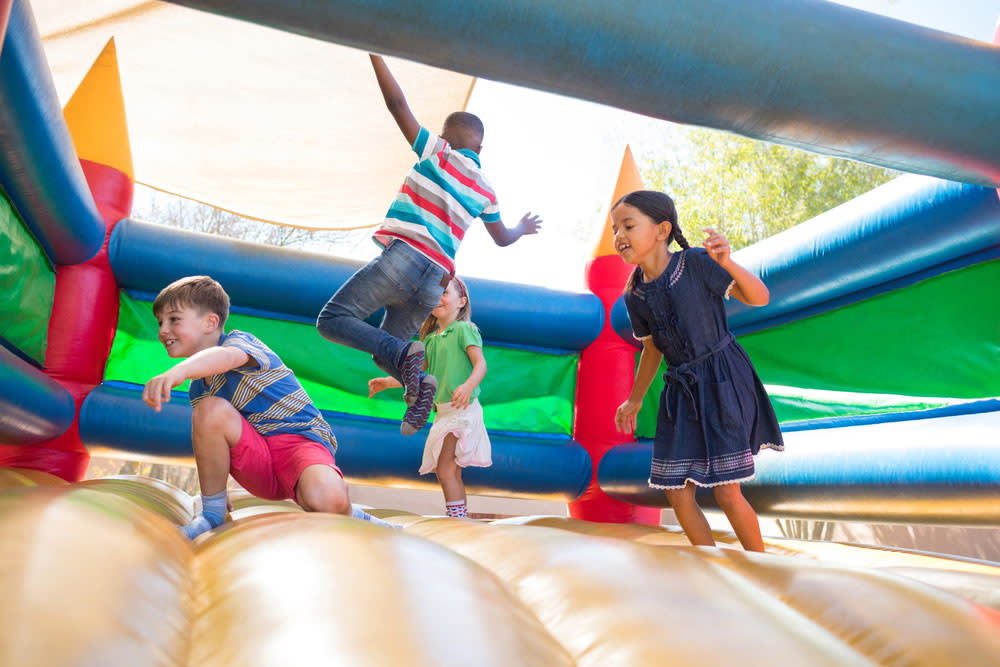 How much does a bounce house rental cost?
How much does a bounce house rental cost?
---
On average, a bounce house rental cost between $30 and $50 per hour. The total bounce house rental cost will typically range from $140 to $280 for a 6-hour rental depending on the bounce house size and duration of the rental.
Get free estimates for your project or view our cost guide below:
$140 – $280
average cost
---
On average, a bounce house rental cost between $30 and $50 per hour. The total bounce house rental cost will typically range from $140 to $280 for a 6-hour rental depending on the bounce house size and duration of the rental.
Get free estimates for your project or view our cost guide below: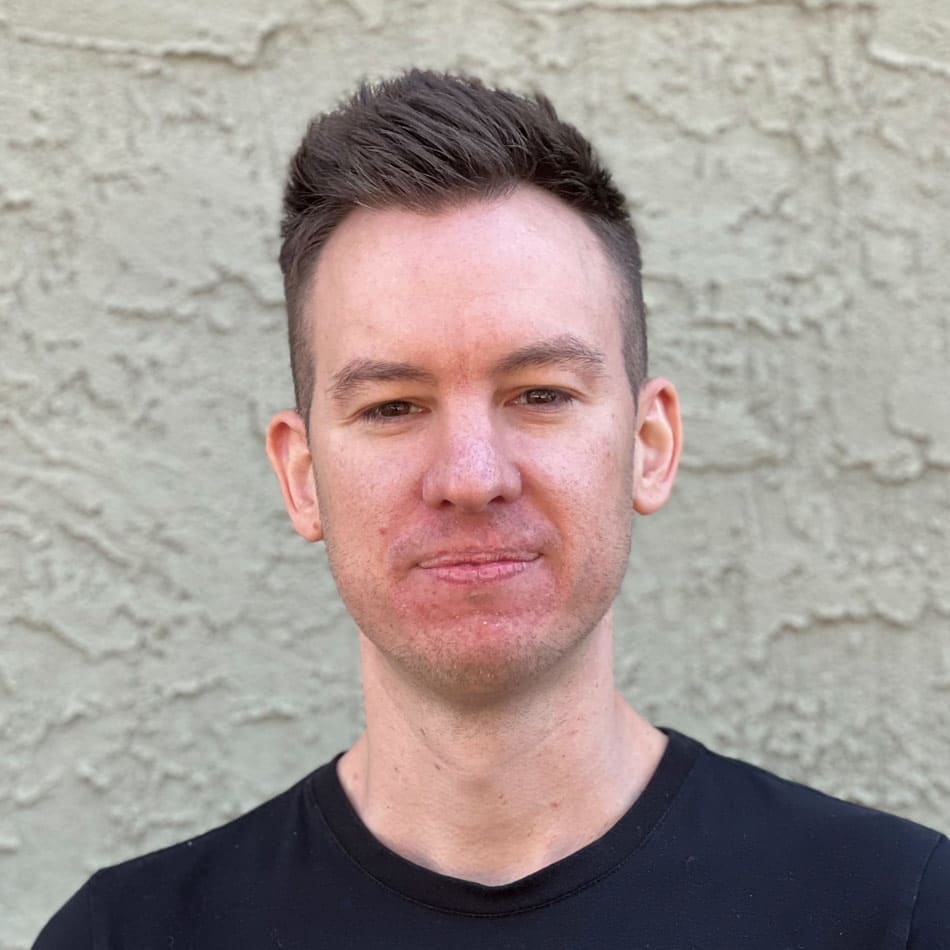 Bounce House Rental Prices
On average, a bounce house rental cost between $30 and $50 per hour with most paying $140 to $280 for a 6-hour rental depending on the bounce house size and duration of the rental. A daily rental fee usually includes the delivery costs, setting up the bounce house, and collecting it after your event.
Bounce House Rental Cost

National

Average Cost
$210
Minimum Cost
$100
Maximum Cost
$640
Average Range

$140

to

$280
Bounce house rental companies prefer to rent out their equipment in blocks of time ranging from 4 to 8 hours. Larger bounces houses or moon bounces with inflatable slides can easily cost up to $500 to rent for the day.
How Much To Rent A Bounce House?
The total bounce house rental cost will typically range from $120 to $300 depending on the moon bounce house size and duration of the rental. The longer you keep the moon bounce house, the more it will cost.
Cost To Rent A Bounce House Hourly

| Rental Length | Average Cost |
| --- | --- |
| 2 Hours | $100 – $200 |
| 4-Hours | $120 – $300 |
| 8-Hours | $200 – $500 |
| Each Additional Hour | $25 – $80 |
It is common to expect that most event companies won't rent out a bouncy house to you for less than two hours because of the amount of time it takes to set it up, deliver it and pack it up again.
Four hours is a much more reasonable rental period for bounce houses. If you need to keep the bounce house longer than you expected, then the rental company usually charges you an hourly fee ranging from $25 to $80 for each additional hour. In general, the more people you have at your party, the longer you'll want to keep the bouncy house for so that everyone can take turns jumping inside of it.
Types of Bounce Houses To Rent
There are several different types of bounce house, so the price can range from $100 to $640 for an 8-hour rental. The bigger and more complex the bounce house is, the more you will pay. The main reason larger bounce houses can get so much more expensive is that they often come with lots of extra attachments like slides or even a little kiddie pool. That means they take more time to set up, and they require more care from the rental company to transport and pack.
You'll also see a higher demand for bigger bounce houses because kids like to jump with a lot of their friends at once instead of taking turns in small groups of three to five at a time. For this reason, you should rent bigger bouncy houses as early as possible so that you don't miss your chance of getting a good one for the big party day.
The most common bounce house size falls between 9 feet to 15 feet square. If you have a 9-foot square bounce house, then it's safe for three small children or four toddlers at a time. For a 15-foot square bouncy house, you can accommodate five small children at a time or more if they're toddlers. Always talk to the rental company about any weight restrictions they have. Make sure you understand their rental-policy guidelines to avoid any possible fines or extra fees.
Average Cost Of Renting A Bounce House
A classic moon bounce house, unless otherwise described, is generally just a bouncer. The daily rental price for standard bounce houses can be as affordable as $100 or cost up to $250. All they have is a single jumping area inside. See-through mesh walls typically surround them, and they may or may not have a roof. They are generally 15-feet square or smaller.
How Much Does An Inflatable Water Slide Cost?
Another option you have is renting an inflatable slide. There are wet and dry slide options. Typically, an inflatable slide costs between $150 and $250 to rent for the day. If you rent a water slide, then talk to the rental company about what kind of water hookup you'll need for it.
Cost Of Inflatable Bounce House Combos
If you're hosting a large party, then it's a good idea to get a more-exciting moon bounce house to entertain more children. The most elaborate ones can cost almost $600 to rent for the day. Combination bouncy houses can come with a jumping area plus an attached slide, and can also come with a climbing wall and splash-pool sections.
Bouncy Castle Cost Breakdown
It is a standard practice for most rental companies to require a 50% deposit fee upfront to book your bounce house. This is your first partial payment toward the total amount due. The rental company should include their reservation fee as part of your total price quote.
Delivery, Setup, and Pickup Fees
Ask your bounce house supplier if their price quote includes extra fees for delivering it, setting it up, and collecting the inflatable after your party. You'll also want to ask them about their policy on cleaning and sanitizing the bounce house before they deliver it to you. Especially when you're hosting parties with a lot of young children, you know how easy it is for kids to spread a cold or flu around. At most rental companies, their rates are all-inclusive. Otherwise, you can expect to pay around $50 extra for assistance setting up and disassembling your bounce house.
Bounce House Business Insurance Cost
A reputable rental company should show you its insurance certificates to cover personal injury expenses at an event. Typically they'll call this a "certificate of additional insured." Generally, you should not have to pay extra for insurance because your bounce house rental company should insure their rentals. They may have to pay $750 or more annually for their insurance, and it's their responsibility to manage their business so that they can afford this expense.
Bouncy Castle Rental Packages
If you want to have a big party and you'd like to get more for your money, then ask your rental company about what types of party packages they offer. These types of packages can cost between $275 and $600, or more and usually offer multiple inflatables, an inflatable water slide, and other little extras.
Even if your local event-rental company doesn't offer party packages, you can still talk to them about add-on services. For only a small fee, they may be able to give you great deals on additional seating options, popcorn or cotton candy machines, concession machines, and more.
Setup Considerations and Additional Costs
Before you reserve your bounce house, you need to tell them beforehand whether the surface below the bounce house will be concrete, asphalt, grass or something else. Most companies will prefer you to set up on a softer surface like grass because rocky and sandy surfaces are likely to damage the bounce house. Discuss with the rental company if they have any extra-durable inflatables that you can rent if you have no choice but to set it up on a rougher surface.
Before they deliver your bounce house, you need to prepare the setup area by removing any debris there, such as pet waste or rocks. If you set up the bounce house in a parking lot, then allow yourself some extra time to make sure that everyone can move their cars away from the area before the delivery truck arrives.
Permission To Use in Public Spaces
If you're having your bounce house party in a public park, then it is your responsibility to make sure you're following all your local city regulations for using inflatables in public spaces. You can find this information on your city website or by calling up your local park services department. If you don't check with them beforehand, then you run the risk of getting a fine if you accidentally break one of their rules.
Water Hookup
If you're renting a bounce house with a waterslide, then you need a nice, flat, and open space within reach of a hose to supply the water. You may need to get an extension for your hose if the setup area is further away from your water source.
Generator Size For Bounce House
It is common for rental companies to provide you with a power cord between 50 to 75 feet long you can use with your bounce house. You can also rent a generator for anywhere between $85 to $100 if you prefer not to deal with the hassle of long power cords.
Most people don't realize when renting a bouncy house that they require continuous airflow to stay well-inflated. They work with an air blower that needs to constantly pump fresh air into the inflatable. The excess air seeps out slowly through the seams.
Cleaning Fees
You may want to do a bit of cleaning of the bounce house yourself after the party before the event-rental staff comes to pack it up again. Additional cleaning fees of $50 to $300 may apply if party guests leave silly string, gum, candy, or other difficult stains in the bounce house.
Travel Fees
Most event-rental suppliers have a fixed geographical region that they service at no added charge. If your party location is outside that area, then they can charge you extra for the additional gas and travel time spent to deliver and pick up the bounce house. This rate can vary widely from one company to the next.
Cancellations
You may have to cancel your bounce house rental unexpectedly in case of high winds or rain, which are not safe conditions for inflatables. Each rental company handles cancellations due to unfavorable weather differently. For example, Bounce Houses Ohio will not cancel a reservation due to the weather unless they have reason to believe it will damage the equipment. They require you to cancel within 24 hours or more of your event. They give a full refund if you call off your reservation a week or more before the party. If you cancel in less than seven days from the booking, then they'll issue you a raincheck for the $50 deposit you made that you can apply to your next booking.
Other companies can charge a 25% cancellation fee if you call off your booking less than 48 hours before your party. However, they are often flexible about rescheduling if extreme and unexpected weather conditions occur.
Bounce House Safety
Bounce houses can serve as a very safe entertainment option for children. The only safety requirements are that the bounce house is in good condition, set up properly and that someone supervises the children to make sure they play inside the bounce house properly. If no one at your party wants to take responsibility for supervising the bounce house, then you can hire an attendant from the rental company to watch the children for you for a reasonable fee.
It's important for parents to check the company's reputation before booking. Ask the company managers how old their equipment is and when their last safety inspection was. Do they have the required licenses and insurance coverage to operate legally in your state?
How Much Does A Bounce House Cost To Buy?
If your children loved that bounce house at your party more than anything in the world, then you might want to consider buying them their own bounce house. Most bounce houses for children with a maximum user capacity of 300 pounds cost between $200 to $500. The larger bounce houses with big slides attached and obstacle courses cost anywhere from $550 and up. For example, a commercial-grade inflatable jumper like the Pogo's pink-castle style inflatable water slide with a bounce house at the top and wading pool at the bottom goes for around $1,000.