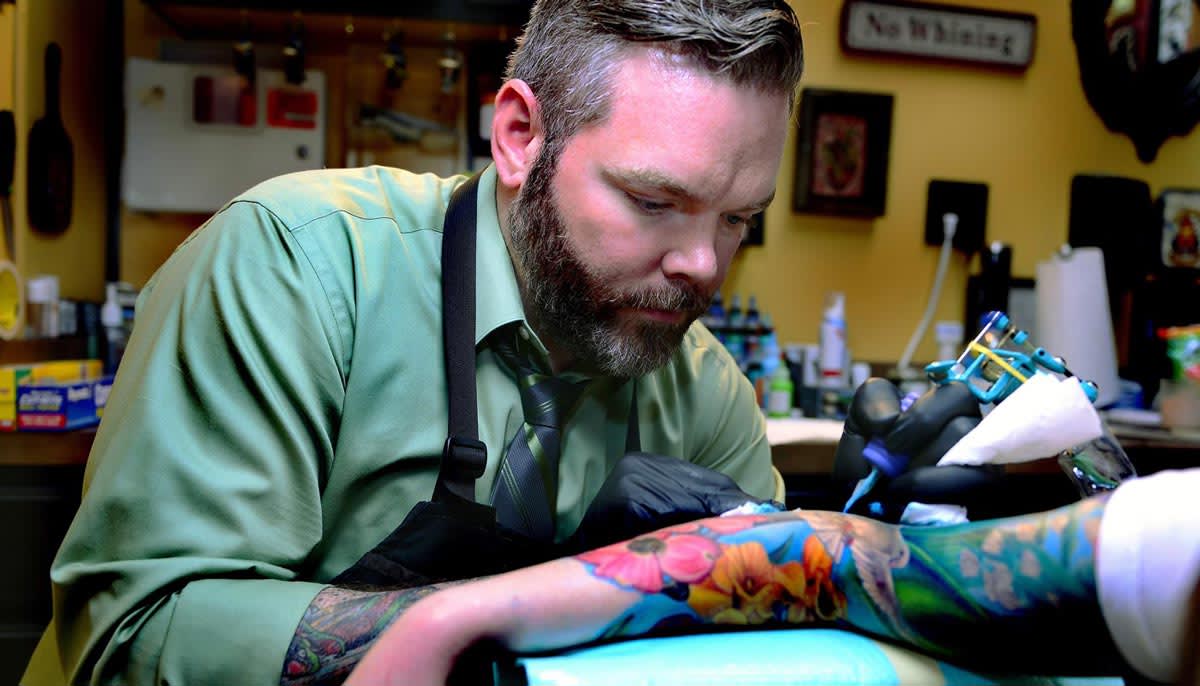 How much do tattoos cost?
How much do tattoos cost?
---
Average tattoo prices range from $30 to $100 for sizes under 2x2, between $100 and $200 for a 3x3, and around $250 or more for a 4x4 tattoo. Prices depend on where you live, the experience level of the artist, and their hourly rates.
Get free estimates for your project or view our cost guide below:
$50 – $250
Small Tattoo
$150 – $450
Medium Tattoo
---
Average tattoo prices range from $30 to $100 for sizes under 2x2, between $100 and $200 for a 3x3, and around $250 or more for a 4x4 tattoo. Prices depend on where you live, the experience level of the artist, and their hourly rates.
Get free estimates for your project or view our cost guide below: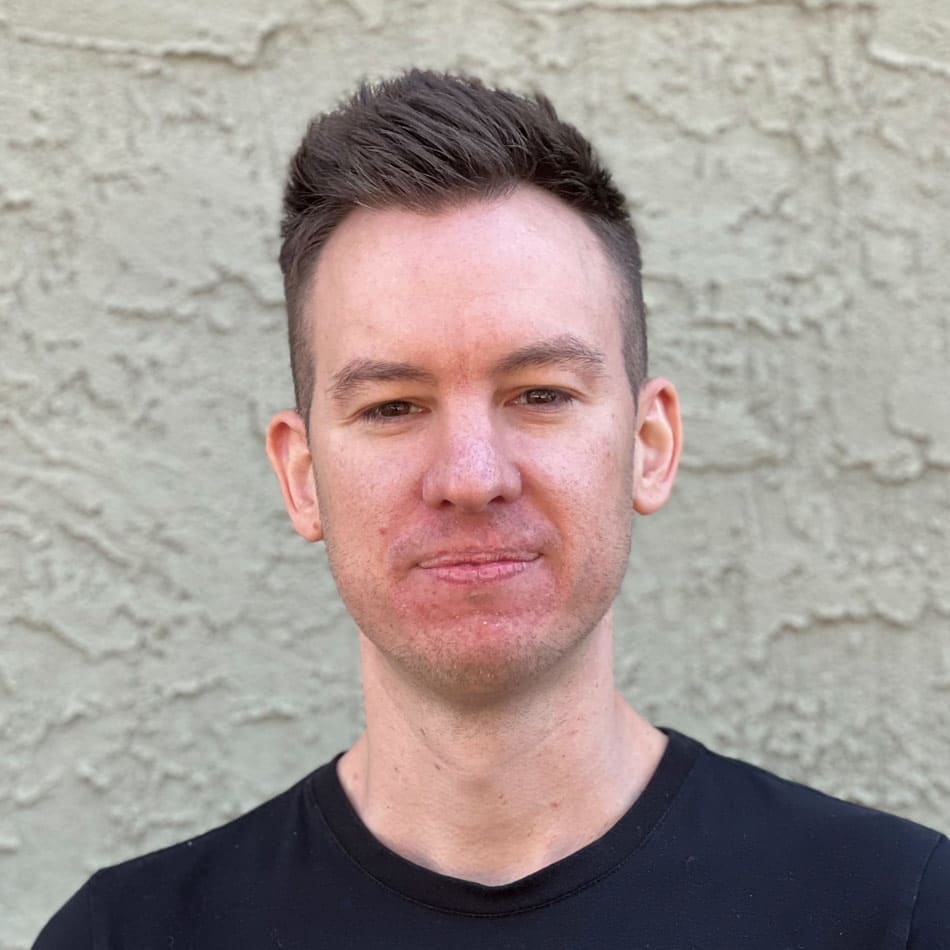 Average Tattoo Cost
The average cost for a small tattoo like a heart or cross is $50 to $250. For a medium-sized tattoo like a tribal or portrait, expect to spend between $150 and $450. Hiring a tattoo artist typically costs $120 to $150 per hour, and prices depend on how long it takes.
For a large tattoo, like a half or full sleeve, prices start at $500 and can go all the way up to $4,000 for a full back or custom tattoo. As a rule of thumb, it's best not to consider getting a tattoo unless you're willing to pay at least $100 for it. Keep in mind most tattoo shops require a deposit unless it's a walk-in session.
Tattoo Cost

National

Average Cost
$250
Minimum Cost
$30
Maximum Cost
$4,000
Average Range

$150

to

$450
According to Tattoo Master Artist Mr. Peck, average tattoo prices for most customers are around $200 to $300 with a $100 minimum. To get up to 6 hours' worth of tattoos in one day, expect a tattoo price range of $1,000 and more.
Your tattoo cost is an investment in permanent body art that you'll wear every day. The last thing you want is a super-cheap tattoo that you might have to pay double the cost of to remove it if you don't like it later. That's why the best tattoo artists work thoughtfully to create designs with long-lasting appeal. This guide will provide general tattoo price ranges only.
Tattoo Prices
Average tattoo prices range from $30 to $100 for sizes under 2x2, between $100 and $200 for a 3x3, and around $250 or more for a 4x4 tattoo. Prices depend on where you live, the experience level of the artist, their hourly rates, and if it's a custom tattoo.
Tattoo Prices By Size
Tattoo Prices By Size

| Size | Average Price |
| --- | --- |
| Tiny Tattoo (Under 2 in) | $30 – $100 |
| Small Tattoo (2 - 4 in) | $50 – $250 |
| Medium Tattoo (4 - 6 in) | $150 – $450 |
| Large Tattoo (6+ in) | $500 – $4,000 |
Tattoo artwork size falls into either small, medium, or large.
Small – from a star the size of a dime on your wrist, to a pirate ship covering your deltoid, to a wedding ring tattoo.

Medium– from a koi fish swimming in a waterfall on your side—from under your arm to your thigh.

Large – from a set of angel wings starting at your shoulders to the base of your back, to a complex story that covers your entire upper torso. This category also includes full and half-sleeve tattoos.
Many factors decide how much a tattoo is going to cost:
Where you live

The experience level of the artist

The equipment and the amount of ink they use

How long of a waiting list they have

The total amount of time it takes them to make your design and tattoo you

Your tattoo's location

The complexity of your tattoo artwork
Tattoo Cost Per Hour
Tattoo artists typically charge $75 to $250 per hour, with hourly rates averaging $120 to $150 depending on their skill level, the complexity of the tattoo, and how long of a waiting list they have.
Average Hourly Tattoo Rates

| Artist & Experience | Hourly Rate |
| --- | --- |
| Beginner (1-3 yrs) | $80 – $120 |
| Established Artist (5-10 yrs) | $120 – $180 |
| Experienced Artist (10+ yrs) | $150 – $250 |
| Famous Artist | $200 – $500 |
For example, Floating Lotus Tattoo Studio in Portland has a flat rate of $140 per hour, with 12 years' experience. Clay Tattoos in Austin, Texas, has a flat rate of $4 per minute.
Most artists work at different speeds. As a general rule of thumb, a more seasoned and talented artist with five or more years of professional experience could be faster than a less experienced artist.
Tattoo Cost Per Letter
Getting one short word tattoo that covers 2 to 4 square inches runs from $50 to $200, depending on the size of the letters and usually takes an hour of work or less. Most artists don't charge on a per letter basis. When you're talking to your tattoo artist, ask for their hourly rates and how long it would take to do a lettering tattoo in the size you want on which specific part of your body. Bring some samples of the fonts you like so that they understand what kind of details you're looking for.
Small Tattoo Cost
A small tattoo costs $50 to $250 on average for designs that cover 3 square inches of skin or less. Regardless of the size, you have to pay the shop minimum fee of around $50 or more, and then they usually charge an hourly rate as well after the first hour. Also, you may pay extra for them to work on a custom design for you.
The Red Baron Ink studio in New York quotes a shop minimum of $100 for small tattoos, a flat rate of $250 to $500 for palm-size pieces, and hourly rates ranging from $200 to $250 per hour—which varies by artist.
Tiny Tattoo Cost
A tiny tattoo such as a wrist, finger, or wedding ring tattoo, costs between $50 and $100 on average. If the design is intricate, or if it's in a hard to get to location such as your inner lip, expect to pay $200 or more for your tiny tattoo. Prices also depend if it's black-ink or color. Getting a black-ink only tattoo that's about the size of 1 to 2 fingerprints will cost you around $80 to $100.
Tattoo Cost Calculator
Any tattoo price calculator can, at best, give you a price range for tattoos somewhat similar to what you want in your neighborhood. To get started as you think about the design you want, you can use the information provided below to make your own calculations or get free estimates from tattoo shops near you that are much more accurate.
Tattoo Cost Estimator
Although you won't know exactly how much your tattoo will cost until you have an in-person consultation with the artist, you can use the following chart to get an idea about your tattoo cost estimate:
Tattoo Cost Calculator

| Location | Average Cost |
| --- | --- |
| Half-Sleeve Tattoo | $1,000 – $2,000 |
| Full-Sleeve Tattoo | $2,000 – $4,000 |
| Eyebrow Tattoo | $400 – $650 |
| Eyeliner & Cosmetic Tattoo | $1,500 – $3,000 |
| Wrist Tattoos | $50 – $150 |
| Lip / Inner Lip Tattoo | $100 – $600 |
| Forearm Tattoo | $200 – $1,200 |
| Tricep Tattoo | $350 – $500 |
| Finger Tattoo | $50 – $100 |
| Wedding Ring Tattoo | $50 – $200 |
| Full-Back Tattoo | $1,000 – $5,000 |
| Chest Tattoo | $250 – $1,200 |
| Ankle Tattoo | $60 – $200 |
| Shoulder Tattoo | $700 – $900 |
| Sternum Tattoo | $500 – $1,000 |
| Hip / Leg Tattoo | $500 – $1,800 |
| Calf Tattoo | $350 – $500 |
| Thigh Tattoo | $300 – $3,200+ |
| Rib / Side Tattoo | $600 – $700 |
| Hand Tattoo | $100 – $200 |
| Foot Tattoo | $150 – $400 |
| Areola Tattoo | $200 – $800 |
Half Sleeve Tattoo Cost
A half-sleeve tattoo will cost $1,000 or more if you get an original design, in full color, with multiple types of tips used, done by a top-level exclusive tattoo artist.
Full Sleeve Tattoo Cost
A full-sleeve tattoo costs between $2,000 and $4,000 and can take up to two days or more of work for the artist to complete. This figure assumes that your full sleeve tattoo cost includes a detailed outline using black ink only. Filling in the image with multiple colors costs more.
Eyebrow Tattoo Cost
Professional-looking eyebrow tattoos by a permanent makeup artist cost around $630. They use the finest acupuncture size needles to imitate your natural eyebrow hairs. The tattoos need touching up annually as well since they'll fade over time.
Eyeliner Tattoo Cost & Cosmetic Tattoos
To get celebrity-quality cosmetic tattoos such as eyeliner and other facial enhancements costs around $1,500 to $3,000. The specialists who do this work are highly trained, and they use equipment unique to their practice. Do not ever go to a traditional tattoo parlor and expect to get top-quality cosmetic facial tattoos because they don't have the training or setup for it.
Wrist Tattoo Prices
The general cost of tattoos on wrists is $50 to $150 if you're getting common designs like letters, words, symbols, or even a compass rose.
Ankle Tattoo Costs
Small ankle tattoos can start at $60 for a simple 1-inch design and go up to $200 or more for larger ankle name tattoos with elaborate details and colors.
Lip / Inner Lip Tattoo Cost
From a permanent makeup artist in New York, a typical lip tattoo cost is $375 for a lip liner tattoo and $600 to fill in your lips completely. Your inner lip tattoos start around $100. However, the inner lip is very sensitive, and inner lip tattoos start fading after one month, disappearing entirely with 1 to 5 years.
Forearm Tattoo Cost
The average cost of a forearm tattoo can be in the neighborhood of $200 to $1,200. Forearm full-color sleeves are the most expensive, while script and outlines are cheaper.
Tricep Tattoo Rates
Getting a tricep tattoo done at the Body Electric tattoo parlor in Los Angeles, California can cost $400 for a black-ink design with plenty of shading. You'll need to pay more to use additional colors.
Finger Tattoos Cost
The cost of finger tattoos that have a word or symbol are usually around $50 to $100. Do keep in mind that it's best to pick a small, simple design for your finger because of the way the skin on your hand will age over time, which can distort complex images.
Wedding Ring Tattoos Cost
First off, congratulations! Matching wedding ring finger tattoos can range in price between $50 to $200. Most wedding ring tattoos cost much less than designer gold bands, and they offer you a lot more artistic styles.
Full Back Tattoo Cost
A standard full back tattoo cost to cover the entire back with a lot of detail work and shading will take around 40 hours of work and cost from $2,000 to $5,000. A half-back tattoo costs about $1,000 if it's an outline done in black ink only. It can be around $1,750 or more to fill in a back armor tattoo with color since that can take up to 7 hours of work for the artist.
Chest Tattoo Prices
A full chest tattoo price could be anywhere from $600 to $1,200 since it can take around 6 hours of work. A half chest tattoo is about $250 for a two-toned color outline design. Expect to pay $350 or more for a filled-in, full-color design.
Sternum Tattoo Rates
You can expect a well-detailed under-breast tattoo cost to be around $500 to $1,000 since they can take up to 6 hours to complete in this highly sensitive area. An "under-breast tattoo" is another name for a small sternum tattoo on women. They can be large enough to cover the lower-cleavage area, half of the ribs and the sternum.
Rib or Side Tattoo Cost
For a tattoo that's 6 to 8 inches in diameter filled in with colors, expect to see rib tattoo prices from $600 to $700. They take longer than most tattoos because this is a delicate area with irregular shaping that requires more expertise.
Hip or Leg Tattoo Prices
A leg or hip tattoo that covers your whole shin and the front sides of your lower leg costs about $500 if you get a black-ink-only design that's an outline. To fill in the outline with colors and completely cover your hip can easily cost up to $1,800.
Shoulder Tattoo Cost
A shoulder cap tattoo costs $875 or more to get a black-ink only, completely original design with intricate details and lots of shading done by one of the premier tattoo artists depending on the time it takes.
Calf Tattoo Prices
You can estimate the typical calf tattoo cost to fall in the range of $350 to $500 for a solid-color design that covers one side of the calf. A calf-sleeve tattoo with lots of colors can easily cost double or triple that amount.
Thigh Tattoo Cost
Thigh piece tattoos with a multicolored mural-style design that covers the whole front or side of your thigh can take 16 hours of work, so that can cost $1,500 to $3,200. An outline-only design on just less than half of your thigh is about 3 hours of work and costs $300 to $600.
Hand Tattoo Cost
Hand tattoos that cover the entire back side of your hand can take up to 2 hours to complete, so estimate around $200 or more depending on if it's in color or black ink.
Foot Tattoo Cost Estimate
Anticipate paying around $300 to $400 for a tattoo that covers the top of your foot, which can take up to 3 hours. A foot tattoo that's a detailed dreamcatcher costs around $150 to $300.
Areola Tattoo Cost
Areola re-pigmentation costs around $200 to $800. This procedure is often the last step in breast-reconstructive surgery to hide scarring or improve the appearance of the nipples.
Tattoo Cost Factors
It's essential to do your research to make sure you end up with a quality tattoo at a fair final price. Here are some common factors that can affect the cost of your tattoo.
How Do Tattoo Shops Charge?
Artist Skill, Experience & Popularity – A talented artist who has worked on high-profile celebrities, and especially those building up a reputation in New York City or Los Angeles, can easily charge a $300 minimum flat fee for an appointment since they're so high in demand. Their tiny size tattoos can start at $450.

Studio Location & Popularity – At tattoo parlors that feature artists with more than 20 years of experience, expect to pay at least $150 to $200 just to get an appointment. A good example of a shop like this is Love Hate Tattoos, featured on the show "Miami Ink."

Discounts & Deals – You can always scout Groupon for the latest deals from your local tattoo parlors. Another alternative is to get a discounted rate from someone who's a relatively new tattoo artist and has shown a lot of potential in their first tattoo designs. However, this route is best for simpler designs.
How To Price A Tattoo
Tattoo Location & Planning
You'll pay more to get a tattoo on the scalp, ribs, and body parts with the highest concentration of nerves that make them highly sensitive. Areas like the fingertips, shins, foot arches, and nipples take more time and require more skill to tattoo. Most parlors require a down payment that goes towards the price of the tattoo.
Tattoo Size & Detail
The cheapest tattoos are small, simple, black-ink outline images in basic geometric shapes. They often fall within the tattoo parlor's shop-minimum price range. The most-expensive tattoos are the biggest ones that have a wide variety of colors and highly intricate designs with shading effects since they take the most time to do.
Tattoo Color
The color of your tattoo ink has a very minimal effect on the price you pay. For example, red ink tattoo costs almost the same as black ink. The only real concerns you should have about colors used are how well they stand out with your skin tone and whether you might want to remove your tattoo one day. Red-orange inks are one of the hardest colors to take out via laser removal.
Tattoo Materials & Technique
While the amount of time it takes to create a tattoo is the most significant cost factor, special tattoo needles and original techniques can raise the price quite a bit. The best tattoo artists have the best tools and are well-experienced in their method.
Color Tattoo Cost vs. Black and Grey
Generally, the color tattoo vs. black and grey price difference can mean that you'll pay up to twice as much for a full-color design. However, the price depends not on the color of ink used as much as the quantity of ink used. An elaborate black-and-grey design with lots of shading and colored-in sections can cost just as much as a color tattoo depending on the time and amount of ink it takes.
Tattoo Cover Up Cost
Expect to pay at least $125 an hour because tattoo cover ups require extra-creative design work. Tattoo cover-up prices will generally be the same as what you paid for the original tattoo that you're trying to hide, and often more than that since they usually require a lot more filling in outlines with large blocks of solid colors.
Tattoo Touch Up Cost
After a month or so of getting your tattoo, you may want to touch it up. It is a common practice with some tattoo parlors to offer free touch ups on new tattoos they've originally done after it has healed, if you took care of it properly. If the tattoo is more than a year old or if someone else initially did the tattoo, then they'll typically charge their standard hourly rate for touch-up work depending on how long it takes.
Tattoo Cost Examples
Below is an extensive list of some popular tattoos with costs to give you an idea of what you can expect. Keep in mind that this entire list is a collection of rough estimates. Every tattoo artist has their own pricing methods according to the cost of living where they are, their skill level, your design requirements, and their demand.
Tattoo Pricing Guide
Tattoo Prices Chart

| Design | Average Price |
| --- | --- |
| Word or Name Tattoo | $75 – $100 |
| Script or Serenity Prayer Tattoo | $100 – $300 |
| Portrait Tattoo | $200 per hour |
| Tribal Tattoo | $50 – $300 |
| 3D Tattoo | $200 per hour |
| Watercolor Tattoo | $400+ |
| Semicolon Tattoo | $50 – $75 |
| Hair Tattoo | $1,500 – $4,000 |
| Soundwave Tattoo | $150 – $300 |
| Quote Tattoo | $90 – $200 |
| Freckle Tattoo | $50 – $90 |
| Blackout Tattoo | $200 per hour |
| Forest and Tree Tattoo | $500 and up |
| Lion Tattoo | $150 – $400 |
| Heart Tattoo | $50 – $100 |
| Cross Tattoo | $80 – $150 |
| Rose Tattoo | $100 – $300 |
| Koi Fish Tattoo | $100 – $250 |
| Polish Eagle Tattoo | $75 – $250 |
| Ironman Tattoo | $75 – $150 |
| Solid Black Armband Tattoo | $100 – $350 |
| Dreamcatcher Tattoo | $200 – $250 |
How Much Do Word or Name Tattoos Cost?
A general price range for name tattoo costs is about $75 to $100 since they usually take less than an hour to complete. It can cost more if you use a lot of colors to fill in the name or if it's a highly intricate design.
Script or Serenity Prayer Tattoo Cost
The Serenity Prayer tattoo costs $100 and can go up to $300 or more if it covers your entire side or half of your back. Since the prayer is three sentence-clauses in one, it's not easy to do it in a small size. The line goes, "God, grant me the serenity to accept the things I cannot change, the courage to change the things I can, and the wisdom to know the difference."
Portrait Tattoos Prices
When you're comparing portrait tattoos prices, it's best to pay at least $200 an hour if you want to get lifelike-quality work. Portrait work requires extreme attention to detail that only highly skilled tattoo artists can pull off well.
Tribal Tattoo Cost
Tribal tattoo prices range from $50 for a solid-color, finger-size symbol to $300 or more for a palm-size tribal design. The best references for tribal tattoo images are from cultures like the Maori, Celtic clans, the Aztecs or other indigenous cultures of island nations.
3D Tattoo Prices
On average, 3D tattoo prices will cost around $200 per hour of work or more because only a well-experienced tattoo artist can do them correctly. The 3D effect requires extra work with light shading in just the right areas to make the design pop out.
Watercolor Tattoo Price
It's common to see watercolor tattoo prices for an image that's around 4 inches wide at about $400. This style of tattooing doesn't require more-expensive ink, but it can take more time and coloring to create that special effect of imitating brush strokes that you want.
Dreamcatcher Tattoo Cost
The most commonly requested type of dreamcatcher tattoo is about $200 to $250 for a design that's about 3.5 inches for the top round part, plus another 3.5 inches for the feathers and bits hanging down.
Semicolon Tattoo Price
A semicolon tattoo the size of a thumbnail and done in black ink on your wrist will cost around $50. You might pay more if the shop's minimum rate is higher.
Hair Tattoo Cost
A hair tattoo costs anywhere from $1,500 to $4,000 if it's a form of scalp micro-pigmentation. A scalp tattoo or simple hairline tattoo costs up to double the amount of average tattoos, so expect to pay $200 an hour or more. That's because these areas are highly sensitive, and the rounded surface requires the artist to work more slowly and carefully. They have to keep their needles at a more shallow depth as well.
This process creates the illusion of hair in bald spots. It works best for people with a buzz cut. However, this procedure is best done by hair-loss specialists and not traditional tattoo artists because the needles for scalp micro-pigmentation needles are fine, triple-cluster needles. They require insertion at a much shallower depth. Plus, it's easier to create the illusion of hair with special types of inks not in use at tattoo parlors.
Soundwave Tattoo Cost
Today's soundwave tattoo cost range is $30 to $40 for the original design, plus the variable $100 to $200 fee for the licensed tattoo artist who is part of the sound wave tattoo network. Sometimes you also pay an additional $10 yearly subscription fee to keep your tattoo design registered on their network for use with the app.
At least two different companies have apps and create designs for sound wave tattoos: Skin Motion and SoundViz. Whenever you scan your tattoo image with your phone's camera, it will play your original audio snippet.
Quote Tattoos Cost
Since a smaller-sized sentence usually takes less than an hour, you could pay around $90 if you get it in black ink only.
Freckle Tattoo Cost
A freckle tattoo is a simple, natural-looking bit of work that won't take much time, so in most cases, it falls under the shop minimum pricing range of $50 to $90. You wouldn't pay more unless the shop is highly exclusive or you have some unique detailing work with it.
Blackout Tattoo Cost
Blackout tattoo work costs between $150 to $300 hourly. That's because this design uses lots more ink to create those big and bold blocks of color that create the dramatic blackout effect.
Forest and Tree Forearm Tattoo
The popular forest forearm tattoo often seen on men falls in the range of $500 or more if you want to add lots of colors.
Lion Tattoo Prices
A realistic lion tattoo portrait is likely to take 1 to 2 hours to complete, which can cost about $150 to $400 on average. A lion tattoo full sleeve design can cost around $200 an hour and might be 8 hours of work or more depending on the size of your arm and the image.
Heart Tattoo Cost
A small heart tattoo on the wrist costs around $50 if you get a thin-lined stencil design done in one color, and if it's about the size of a fingerprint.
Cross Tattoo Cost
A small to medium-sized cross tattoo cost can be anywhere from $80 to $150 if it's a minimal design done in one color.
Rose Tattoo Cost
If it's a large rose tattoo done in color that's about the size of your hand, it can take up to 6 hours to complete for around $600. If you're on a budget, then you can lower your rose tattoo cost by getting a simpler, outline-only design that's 2 inches in diameter or smaller, which will take less than an hour and cost around $100.
Koi Fish Tattoo Cost
The cost of a koi fish tattoo will be around $100 to $150 for an black ink, outline-only piece that's up to 8 inches long. Still, most people prefer larger, more-colorful koi fish designs that will be at least $250 or more.
Polish Eagle Tattoo Cost
A Polish eagle tattoo is a popular coat of arms symbol with a price tag of around $75 to $250.
Ironman Tattoo Cost
Most Ironman tattoos to celebrate your big triathlon are simple designs done in only red and black that cost about $75 to $150.
Solid Black Armband Tattoo Cost
Depending on how thick you want them, it's about $100 to $350 to create a solid-black armband tattoo that lines up perfectly straight all the way around the arm.
Tattoo Designs By Famous Tattoo Artists
JonBoy Tattoos
Jonathan "JonBoy" Valena has tattooed Kendall Jenner, Zayn Malik, Justin Bieber, and Chloë Grace Moretz. A JonBoy tattoo combines the best in fine lines and minimal artwork. He specializes in quotes and subtle-yet-chic looks.
Dr. Woo Tattoos
A Dr. Woo tattoo features highly intricate, detail-heavy, and original designs. Dr. Woo has tattooed celebrities such as Emilia Clarke, Zoë Kravitz, Miley Cyrus, Drake, and Cara Delevingne. His appointments are by invitation only, with one studio once located inside the Hollywood Roosevelt Hotel.
Steve Butcher Tattoos
A Steve Butcher tattoo is hyper-realism at its finest. Steve is originally from New Zealand and draws inspiration for his work from pop-culture figures. He's worked with top artists like Carlos Torres, Paul Booth, Dean Sacred, Mick Squires, Erin Chance, and Nikko Hurtado. He'll be moving to Los Angeles soon.
Oliver Peck Tattoos
Oliver Peck tattoos exemplify the traditional American tattoo: bold, clean, and simple. Oliver Peck became a household name from his appearances on the show "Miami Ink" with ex-wife Kat Von D, and now he judges on his show "Ink Master." Oliver Peck now owns both the shops Elm Street Tattoo and Hollywood's True Tattoo.
Miami Ink & Love Have Tattoos
Now known as Love Hate Tattoos, this is the shop featured on the show "Miami Ink" of tattoo documentaries. Notable tattoo artist Ami James co-owns and runs this tattoo parlor with Chris Núñez, and their work became famous on the TLC reality television show that featured their wide variety of work here in South Beach.
Additional Celebrity Tattoo Artists And Their Styles:
Frequently Asked Questions
How Much Does A White Ink Tattoo Cost?
The average white ink wrist tattoos price is about $100 or more depending on the design. The white tattoo ink cost itself is almost the same price as other colors, so if you pay more for a white-ink tattoo, it's not because of the ink cost. White ink requires the tattoo artist to go deeper with their needle to stabilize the color, which can take more time and skill. Please note that you often cannot get touchups on a white-ink tattoo, and they will fade within a few years.
How Much Does A Blacklight Ink Tattoo Cost?
You can expect to pay about $150 to $300 per hour of work to get a blacklight-ink tattoo, which is generally double the average tattoo cost. Since blacklight-reactive UV ink is thinner and more challenging to work with, it can take almost twice as long for the tattoo artist to complete them. Besides, they also have to work under a backlight to see the ink correctly.
Be aware that some of these specialty UV inks contain phosphorus, which can be toxic to your body in high amounts. When possible, choose higher quality UV blacklight-reactive ink that does not contain any phosphorus. You also have higher risks of your body rejecting the ink, leading to color changes or difficulty healing. UV ink doesn't always combine well with other tattoo inks either, especially if you're getting a design that's an outline in regular tattoo ink and filled in with UV ink. Make sure your tattoo artist has checked their inks for possible chemical reactions between their inks. Blacklight-ink tattoos typically fade after about five years too, even if your body tolerates them well.
How Much Does A Scleral Tattoo Cost?
Getting the whites of your eye colored in a scleral tattoo, or eye tattoo, can cost $450 or more. Please note that the procedure of getting a scleral tattoo has significant risks associated with it, such as possible loss of vision, severe infections, and possibly permanent eye damage. Do your research on the specialists and consider it carefully.
How Much Does A Bodysuit Tattoo Cost?
A traditional full-bodysuit tattoo that covers all your skin from the ankles to the neck can easily cost you $100,000 or more. A half-bodysuit tattoo can easily range from $40,000 to $50,000. That's considering you'll spend between 4 to 8 hours maximum in the tattoo parlor for each session, and if you pay an average rate of about $180 per hour for an experienced artist.
The high price tag is because it takes at least one year for a tattoo artist to ink your whole body with a single, cohesive design such as those seen in a bodysuit concept. Most people need to rest more than one day in between tattoo sessions while the skin recovers, so 2 to 3 years is a much more realistic time frame.
How Much Do Henna Tattoos Cost?
The typical henna tattoo cost range goes from around $10 to $60. The price for henna tattoos depends on the size of the design and the time it takes to complete it. Tattoo artists do henna work on hands for $10 to $20, a design on the whole forearm for up to $40, and a full-arm design for up to $60 or so.
How Much Does Tattoo Removal Cost?
The average PicoSure tattoo removal cost starts around $250 to $300 for the smallest tattoos and often ends up around $1,000 on average for medium to larger tattoos. The PicoSure laser harnesses photo-acoustic energy rather than thermal energy to break down the tattoo pigment particles into the tiniest of pieces with fewer sessions. It's especially effective on tattoos in dark ink but can be painful.
A tattoo removal cost calculator such as the Kirby-Desai score system predicts how many laser-treatment sessions you need based on your natural skin color, the location, and colors of the tattoo, the amount of ink used, how much scar tissue, and how many layers are in your tattoo.
How Much Does Laser Tattoo Removal Cost?
On average, you can expect to see a laser tattoo removal cost range of around $1,000 to $1,200 for medium-size designs. The doctors may have to use many different types of lasers over several sessions, which could be around ten appointments for a sleeve-size tattoo.
Tips Before Hiring A Tattoo Artist
Understand their process: Generally, your initial consultation for your first tattoo should involve a meeting for the artist to get to know you. From your discussion, the artist will take your concept and create a sketch. Your initial consultation may require a deposit of around $50.

Decide on the level of creative freedom you want to give your artist for your artwork: In stark contrast to the decision to go with a stock image from a catalog, you may want to provide a famous or well-known artist free rein to get creative when it comes to the design component. In that scenario, the artist will still need to get to know you before the buzz of inspiration and stamp of design genius is set loose on your skin.

Research is key: Likely you are either in the free-spirited, adventurous camp or the camp of those who know exactly what they want on their skin for the rest of their lives. However, the more thought (and research) you can put into your decision before that initial meeting, the more likely it is that you will walk out a little more colorful and a lot more satisfied.

Decide on the design: There should be a significant time investment spent on this section. If you lack certainty, it might make sense to run it past a few trusted friends—maybe those who already have tattoos. If it is worded in a foreign alphabet, like Chinese, it would be an excellent idea to check with someone who speaks that language to make sure it says what you think it means.

Decide where it is going to go: Consider getting it printed out, cut around the edges, and try placing it in different areas on your body to help make sure you are happy with your decision.

Look for reviews and examples of work done by your chosen artist/studio: Considering the permanent nature of the work you want to get done on your body, you want to maintain an extreme distance between you and the distasteful sensation of buyer's remorse. Remember to look at the dates for the reviews you are reading. Even if a potential artist has two hundred 5-star reviews, if the majority of them are from three years ago, then more research may be required.

Decide on your budget: Now that you have some understanding of the elements which can affect the price, you probably have a gut feel for your financial comfort zone. If you are about to get your first tattoo, and this is the first time you are researching the topic, the prices may be higher than you expected. However, a tattoo is probably the only purchase you will ever make that will be with you 24/7 for the rest of your life, and getting it done well is really important.