How much do hair highlights cost?
How much do hair highlights cost?
---
Get free estimates for your project or view our cost guide below:
$50 – $150
average cost
---
Get free estimates for your project or view our cost guide below: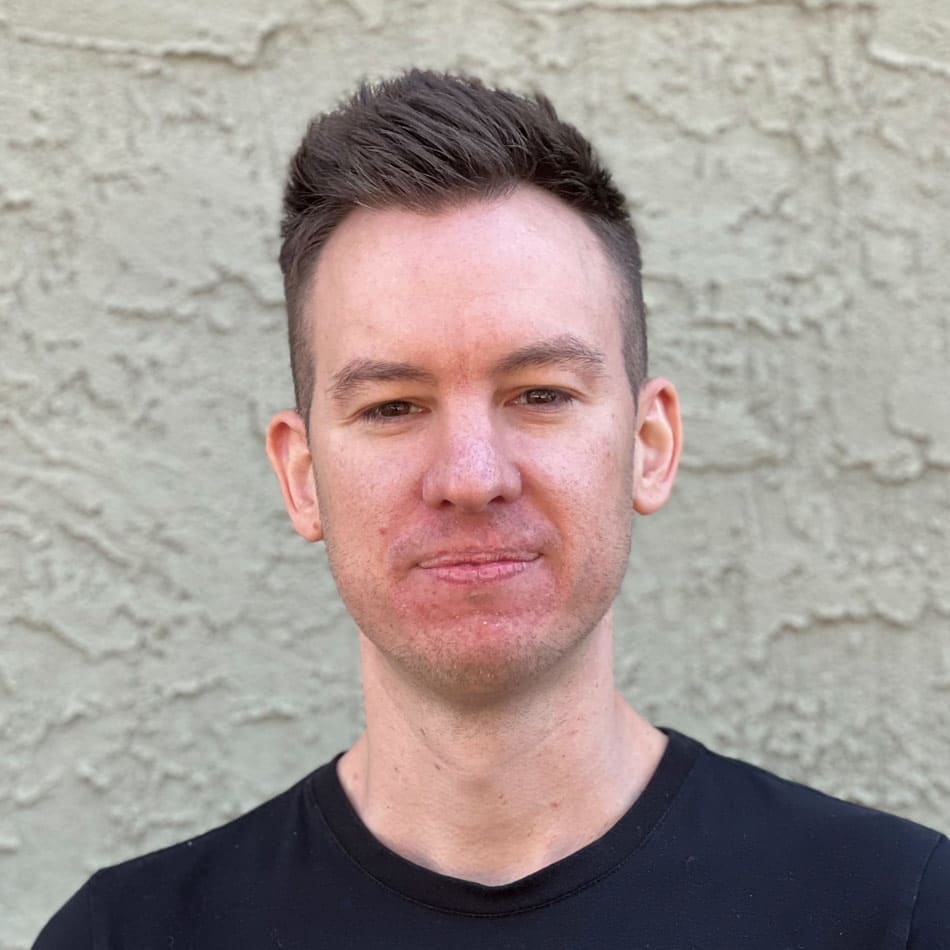 Cost of Highlights
Hair coloring and highlights cost between $50 and $150 on average with most spending about $80. For more complex trends such as Balayage, Babylights, or Ombre highlighting expect to spend $100 to $150 or more. Prices depend on the salon, length of hair, and if it's partial or full highlights.
Highlights Cost

National

Average Cost
$80
Minimum Cost
$50
Maximum Cost
$350
Average Range

$50

to

$150
A good stylist will discuss with you which colors best suit your natural hair color so that you know what kind of results to expect when you get new highlights. They can help you choose colors that enhance your complexion and brighten your face.
Most advise not to go three shades lighter than your natural color unless you plan on dyeing all your hair entirely for a more radical change.
Average Hair Highlights Prices
The average prices to highlight and color short hair is $60 to $70, while long hair past your shoulders will cost $90 to $150 or more. If you're highlighting with more than one color, add $20 to $40 per each additional shade of toner used.
Average Hair Highlights Prices

| Service | Average Cost |
| --- | --- |
| Highlights (Partial) | $40 – $60 |
| Highlights (Full) | $80 – $100 |
| Highlights (Short Hair) | $60 – $70 |
| Highlights (Long Hair) | $90 – $150 |
| Hair Coloring | $50 – $70 |
| Additional Color | $20 – $40 |
In low-budget hair-salon chains, they can afford to advertise lower hair coloring and highlighting costs by using less-expensive dyes and hair care products. Top salons feature many more types of hair treatments, coloring options, and exclusive hair care products.
Plus, they can provide you with better advice on what will look best on you. For these reasons, you pay more for greater expertise. Here are average highlights prices for the standard mid-range salon franchise:
Professional Hair Coloring Cost
Professional hair coloring starts at $50 to $70 with toner costing $20 to $40 per each additional shade of color used. Depending on where you are, the cost of hair color and highlights can surprise you. Salon prices vary greatly depending on your location and the qualifications of the stylist.
Partial Highlights Cost
Partial highlights cost around $45 to $55 for up to 12 foils of highlights. If you want only 4 foils for accent highlights that frame your face, then it's about $20 to $30. Getting partial highlights is a significant first step if you're nervous about how your highlights will look. They're cheaper than full-head highlights, and you can always go back and have your hairdresser change it easily or do all of your hair this way if you decide you really like it.
Full Head Highlights Cost
Full head highlights generally cost anywhere from $80 to $100 if the stylist uses more than 12 foils to create a "dimensional" coloring across your whole head of hair. To calculate your total full highlights cost, you can ask the salon if they charge by how many foils they use to complete your look.
Cost of Highlights for Short vs. Long Hair
Highlights on short hair cost $60 to $70 on average because it takes much less time to style and less dyeing products. Those with long hair past their shoulders can expect to spend around $90 to $150 or more on highlights, especially for a package deal that usually includes a haircut as well.
Hair stylists charge more to highlight longer hair since they have to use more dye products and spend more time to give you the look you want.
How Much Do Highlights Cost At A Salon?
On average, mid-range hair salons will charge about $50 to $70 for partial highlights or $80 to $100 for full highlights, all done the traditional way with foil. The best-rated high-end salons charge anywhere from $175 to $350 for professional coloring packages.
Salon Hair Highlights & Color Cost

| Salon | Average Cost |
| --- | --- |
| Average Salon | $50 – $100 |
| High-End Salon | $175 – $350 |
| Supercuts | $35 – $45 |
| Walmark | $25 – $55 |
Hair Coloring Prices In High-End Salons
In one of New York City's best-rated salons like the Lance Lappin Salon, the subtle coloring technique for fine hair known as "babylights" can easily cost anywhere from $225 to $350. That's because it takes much more time to separate the hair into fine strands in such a way that the highlights perfectly blend all over with your natural hair color, like a baby's hair after a day out in the sun.
If you go to a celebrity hairstylist in Southern California like Chris McMillan, expect to pay around $350 for long hairstyle coloring packages and about $175 for shorter styles.
Supercuts Highlights Price
Basic highlights at Supercuts cost around $45. The glazing technique is also $45, and dyeing your tips starts at $35. Especially if your hair is not so long, then it could cost you $20 or less for a deep conditioning treatment and shampoo as part of your package deal.
Great Clips Prices for Highlights
Great Clips does not offer highlighting. However, they are a highly affordable salon since most of their haircuts are only between $15 to $20. They do haircuts, formal styling for special events, beard trims, deep-conditioning treatments and even perms at some locations.
How Much Do Highlights Cost at Walmart?
Walmart's SmartStyle Salon has all-inclusive hair-coloring packages that come with complimentary shampoo service and a blow-dry styling. Coloring starts at $25 for partial highlights or glossing. It goes up to $55 or more if you need bleaching or several different colors in highlights plus lowlights, or "dimensional coloring."
Balayage Highlights Cost
Balayage highlights are a French style of freehand coloring on larger sections of hair without using foils. Balayage costs for color treatment starts at $50 and increases depending on what you want. For silver or light lavender tones, it can be $90 or more.
What Are Balayage Highlights?
The goal of Balayage is to make it look as if the sun lightened your hair naturally. This technique allows the stylist to blend the lighter color into your natural hair tone more easily. In Balayage, you won't see a harsh line between your darker tones and your lighter hair color. This approach gives the hairstylist more freedom to customize your look.
Still, it takes an experienced colorist to make Balayage turn out well since it is a more artistic technique that requires intuition born of experience.
Balayage Highlights on Dark Hair
Keep in mind that if you have a very dark natural hair color, that you'll need bleaching or other lightening treatments first before you can get the full effect of Balayage. For this reason, it can be more expensive than other coloring treatments for some people.
Still, it leaves you with a natural look that grows out beautifully since the highlighting of Balayage does not start right at the crown of your head. Therefore, you can avoid going back to the salon frequently for touchups while your hair grows out.
Balayage vs. Highlights Prices
Comparing the average Balayage vs. highlights cost, you'll notice that Balayage prices average $100 to $150, or about twice as much as your basic highlights. Still, it's not the most expensive highlighting style. For instance, Ombre or Sombre Color treatments start at $150 and can easily cost more.
Ombre coloring is more work and often requires more dye than Balayage to achieve the dramatic two-toned look of darker roots gradually becoming lighter at the very tips of your hair. For many, you must bleach the bottom half of your hair first to make the increasing progression of color pop out at the ends of your hair.
Pintura Highlights Cost
Pintura Highlights means a specialized Brazilian highlighting technique that works well for curly hair. Expect to spend between $100 to $120 or more for the hand-painted Pintura coloring technique.
What are Pintura Highlights?
Brazilian Hairstylist Dennis Da Silva calls this highlighting trend he created "Pintura" because it means "painting" in Portuguese, his native language. The concept is using the dye in just the right places to emphasize your hair's natural curls and coils.
The stylist achieves this by applying the hair dye by hand without using any foils. Instead of focusing on the roots of the hair, they apply more color at the tips of the hair, and then they worked the color upward from the tips.
The Pintura style adds even more color to the tips than you normally see in the Balayage effect. They highlight smaller sections of hair, targeting the areas where your hair curls naturally. They color your curls wherever the light naturally hits your hair. You may see some colorists applying subtle accents that enhance your natural color, or they may go for more radical accents like pink or bright-blonde tones.
Highlights vs. Lowlights
Lowlights are a great way to add a three-dimensional look to your hair by dyeing parts of your hair several shades darker than your natural hair color. At a full-service hair salon, getting a multi-tone hair coloring starts at $75.
What's The Difference Between Highlights and Lowlights?
Lowlights add depth to your hair. They look good on all types of hair regardless of length. People love the way that lowlights accentuate the movement of your hair, whether it is curly or straight. You will see a lot of hairstylists use a combination of highlights and lowlights together to create your final look. This technique is especially common on darker hair colors.
After you have already highlighted your hair several times, adding new lowlights is a tasteful way to bring your original hair color back into your hairstyle. People who also want a more natural-looking hairstyle may prefer lowlights only because it won't make your lighter shades of hair seem too bright. Another reason you might want to consider lowlights instead of highlights is that lowlights look better over time while your hair is growing out again. Stylists often darken the lower layers of your hair so that they blend in well with the rest of your hairstyle.
Average Cost of Highlights and Lowlights
Getting a textured look by adding both highlights and lowlights to your hair is a popular trend. Expect to pay prices starting at $75 to more than $300 as you add different shades of color to your hair. It also gives the appearance of more volume, but you'll need to pay more for it.
How to Save Money on Highlights
Remember that when getting highlights, you have more options than you realize.
Get your money's worth with a package deal: Most of the time, your total hair highlights cost will be less with an appointment for hair coloring, a cut, and deep-conditioning all in the same session.

Prep your hair at home before going to the salon: Your scalp can handle hair coloring better when you wash your hair two to three days before getting your highlights. Hairdressers only insist on washing your hair before coloring if it's dirty or you have a lot of hairstyling product residue buildup in your hair, i.e., from hairspray, gel or mousse. If you come in with dry hair without product buildup, then you won't have to tip the person who would wash your hair beforehand because it's not necessary. Plus, brushing and detangling your hair before you come in saves a lot of time for both you and the stylist.

Spend less by booking a junior stylist: The most-experienced hairstylists will always charge more for their expertise. However, you can often pay a lower hair highlights price and still get a great new hairstyle by booking one of their in-shop apprentices.

Resist the urge to buy hair products at the salon: Salons must mark up the prices on their hair care products to make a profit. Instead of buying your hairstyling products there, you can buy cheaper versions of them with similar ingredients at your local beauty supply store or pharmacy.