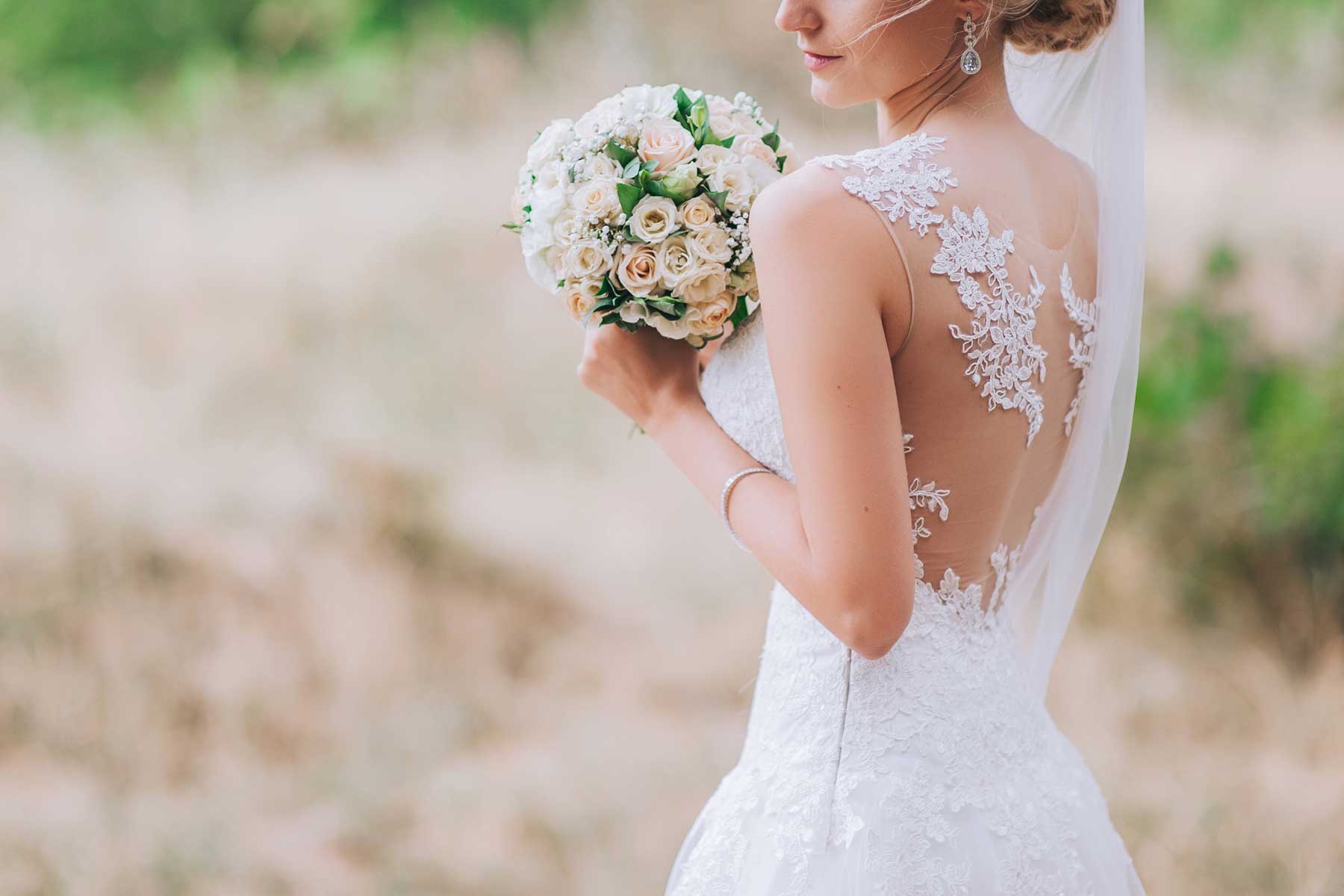 How much does a wedding dress cost?
How much does a wedding dress cost?
$1,500 – $2,500
average wedding dress cost
---
Get free estimates for your project or view our cost guide below:
$1,500 – $2,500
average wedding dress cost
---
Get free estimates for your project or view our cost guide below: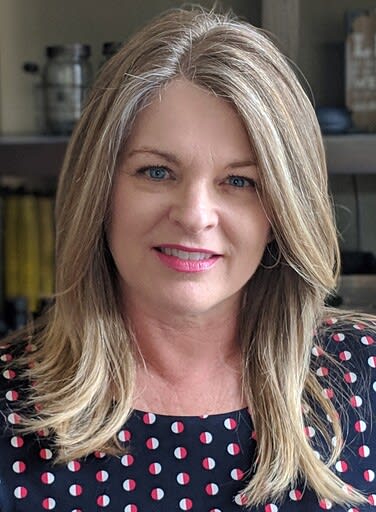 Fact-checked by
Tom Grupa
Average cost of a wedding dress
An average wedding dress costs $1,500 to $2,500, depending on the designer, fabric, style, and retailer. Wedding gowns from large retailers like David's Bridal are more affordable, costing $500 to $1,300. Couture wedding dress prices are $5,000 to $15,000 or more, depending on the designer.
Wedding dress cost by retailer

| Type | Average cost |
| --- | --- |
| Large retailer (David's Bridal, Brides by Young, Azazie) | $500 – $1,300 |
| Boutique / salon | $1,000 – $2,500 |
| Designer / couture | $5,000 – $15,000+ |
| Custom | $2,000 – $5,000+ |
Wedding dress cost factors
An average wedding costs $25,000 to $35,000, making the average dress price of $1,500 to $2,500 seem small in comparison. However, the dress is one of the most important purchases a bride makes, regardless of their budget. Here are the most common factors that affect the cost of the wedding dress:
Designer – Couture designers like Elie Saab, Oscar de la Renta, and Vera Wang are best for brides with larger budgets and luxury tastes.

Fabric – Luxury fabrics like silk, hand-embroidered lace, and satins are more costly than synthetic or blended fabrics.

Dress style – Hand-detailed gowns with more embellishments are labor-intensive to create and cost more than simple dresses with less beading.

Retailer – Boutique salons tend to carry mid-range priced gowns, while larger retailers like David's Bridal and online stores have more budget-friendly options.

Custom vs off-the-rack –Custom gowns cost $2,500 to $5,000, or nearly twice the cost of an off-the-rack dress from a bridal boutique.

New vs. used –A used gown costs about 50% of the gown's original retail price.

Buy vs. rent –Renting a wedding dress costs $200 to $600, or about 15% to 25% of the cost of buying one.

Season – Buying a dress "in season" is more costly than buying a discounted dress from the previous season.

Accessories – The average price for bridal accessories is around $250 to $400 and includes wedding shoes, a veil or headpiece, and bridal jewelry.

Other bridal services
Wedding dress alterations cost
Wedding dress alterations cost $150 to $700 on average, with most brides spending around $450 to alter their gown. Brides should schedule their first fitting 3 to 4 months before the wedding, or sooner during peak season. Most gowns require 2 to 3 fittings to achieve the perfect fit.
Wedding dress cleaning and preservation cost
Wedding dress cleaning costs $170 to $260 for dry cleaning, depending on the gown style, fabric, number of layers, and amount of staining. Wedding dress preservation costs $200 to $560 for a mail-in preservation kit.
How to save on a wedding dress
Brides can find more affordable wedding dresses by shopping early and choosing a simpler gown style with fewer embellishments. Other tips to find cheap wedding dresses include:
Shop sample sales and designer trunk shows.

Shop secondhand stores.

Shop during the summer and winter for discounted dresses from the previous season.

Rent a dress rather than buy one.

Sell your dress to a high-end resale shop to recoup some of your costs.
Wedding dress FAQs
How much should you spend on a wedding dress?
Every bride has a different budget, so what you spend on your dress is up to you. If you have a smaller budget, ask about dress samples or trunk show sales. If you have a larger budget, look for salons that specialize in couture gowns and custom designs.
What should I wear wedding dress shopping?
When shopping for a wedding dress it's best to wear the nude undergarments or shapewear you plan to wear on your big day. Most dresses have built-in bras, so bringing a strapless bra is not necessary. Other things you should bring with you to the bridal shop include:
Fancy shoes similar to the heel height you want to wear on your wedding day

Hair clips to keep your hair out of the way and to try out different hairstyles with each dress

Inspiration photos to help the stylist narrow down your preferred dress shape and features
Can you rent a wedding dress?
Yes, you can rent a wedding dress for $200 to $600 from online wedding dress rental companies, local bridal boutiques, or secondhand wedding dress shops.
Getting estimates from wedding dress shops or designers
When choosing a bridal shop or designer, consider the following suggestions:
Start your search early. Last minute rush orders are costly.

Seek referrals from family, recent brides, or your wedding planner.

Make appointments at shops that carry your favorite designers.

Set aside an entire day for dress shopping so you don't have to rush.

Bring only a small group of close family members or friends as too many opinions can ruin the experience.

Set a budget and don't forget that accessories and alterations add to the total price.

Review all contract terms and ask about hidden fees before making a dress purchase.
Questions to ask
Before purchasing a dress for your special day, be sure to ask these important questions:
What is your dress cancellation or return policy?

Do you offer alteration services? If so, how much do the alterations cost?

What is the price range of dresses in your store?

What designers do you carry?

How many people can I bring with me to my appointment?

How long does it take to order a dress?

What payment arrangements are available?