How Much Does It Cost To Rent A Tux?
How Much Does It Cost To Rent A Tux?
---
The average cost to rent a tux is $150 with most spending between $90 and $180. Men's Wearhouse charges $100 to $250 on average, Al's Formal Wear prices are $100 to $180, and JoS. A. Bank runs $90 to $180.
Get free estimates for your project or view our cost guide below:
$90 – $180
average cost
---
The average cost to rent a tux is $150 with most spending between $90 and $180. Men's Wearhouse charges $100 to $250 on average, Al's Formal Wear prices are $100 to $180, and JoS. A. Bank runs $90 to $180.
Get free estimates for your project or view our cost guide below: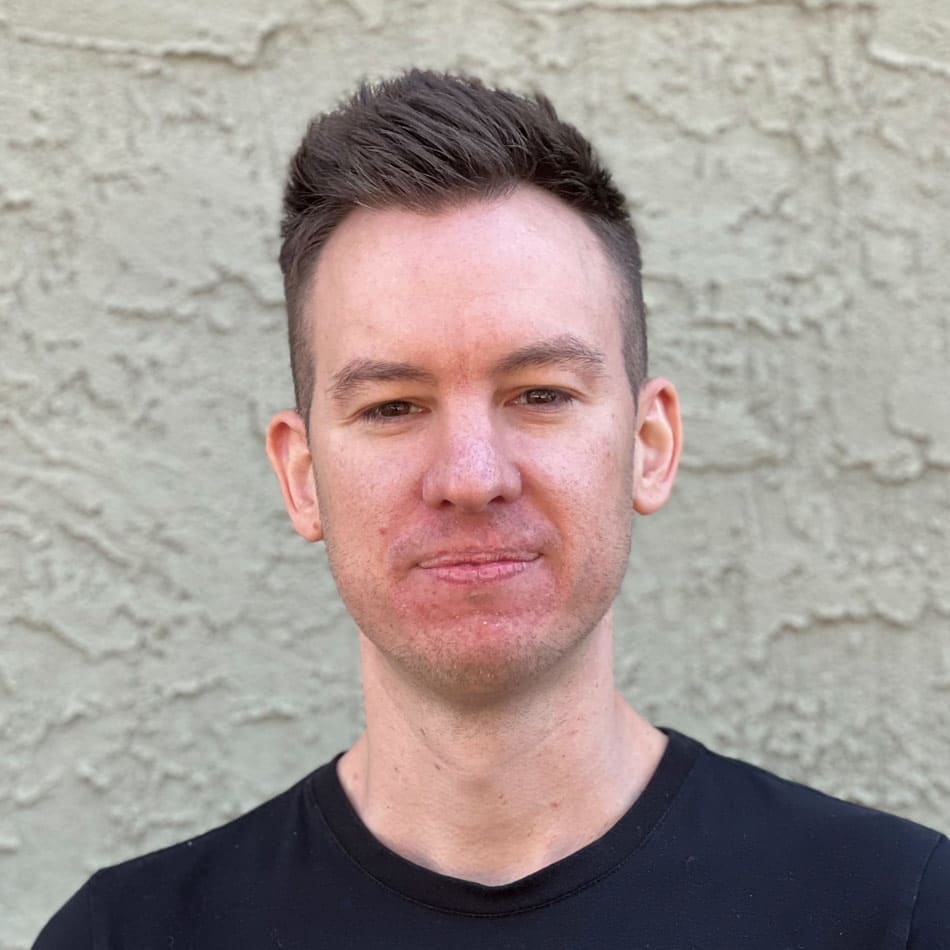 Tux Rental Cost
If you're going to prom, a wedding, or a black tie event, the average tux rental costs between $90 and $180 with most spending about $150. Most tuxedo rental packages include the pants, shirt, coat, vest, shoes, and cufflinks.
If you wait until a few days before your event to rent the tux, then they'll usually charge you an additional rush fee. Every rental requires a deposit of around $20 to $40 as soon as you make the reservation and give them your measurements. Plus, you need to return your tux the day after the event to avoid late fees.
Tuxedo Rental Cost

National

Average Cost
$150
Minimum Cost
$50
Maximum Cost
$250
Average Range

$90

to

$180
To find out how much to rent a tux, it depends mostly on where you rent from, how much you're getting, and how far in advance you reserve your tux.
You'll save money if you already have shiny leather formal shoes, a semi-pleated collared shirt and tie because some places let you rent only the matching coat and pants at a discounted rate. The basic styles are more affordable, while the latest designer styles in signature colors will cost more.
Get free estimates from tailors near you.
Average Tux Rental Costs By Brand
When renting a tuxedo, there are many popular brands. Men's Wearhouse charges $100 to $250 on average, Al's Formal Wear prices are $100 to $180, and JoS. A. Bank runs $90 to $180. Other places such as Tip Top Tux charges $99 to $180 for rentals, while Friar Tux Shop runs $119 to $160.
Tux Rental Prices

| Brand | Average Cost |
| --- | --- |
| Men's Wearhouse | $100 – $250 |
| Al's Formal Wear | $100 – $180 |
| JoS. A. Bank | $90 – $180 |
| Savvi Formalwear | $135 – $185 |
| Tip Top Tux | $99 – $180 |
| Friar Tux Shop | $119 – $160 |
Men's Wearhouse Tuxedo Rental Cost
Renting a tuxedo from Men's Wearhouse costs about $180 on average. Their discounted tuxes can be as low as $100, and their most-stylish tuxes can cost up to $250 to rent. Most rental sets include the pants, coat, vest, neckwear or tie, and the dress shirt. Matching shoes are around $10 extra to rent. Tuxes for young children can cost from $60 to $70.
Al's Formal Wear Tuxedo Rental Prices
The most popular tuxedos at Al's Formal Wear average between $100 to $180 to rent. The base price listed typically includes the coat, pants, vest, shirt, and tie. It usually costs extra to rent matching cummerbunds, cufflinks and shoes, unless you get a special package deal.
JoS. A. Bank Tuxedo Rental Cost
Generally, tuxedo rentals at JoS. A. Bank tend to run in the range of $90 to $180 for a set with the coat, pants, vest, collared shirt, tie, shoes and sometimes a bonus accessory such as a pocket silk.
Their prices can vary depending on your location and their current demand. Currently, their policy is not to give you a price quote on your rental until you go in for a free personal measurement session. Like many other tuxedo-rental companies, you also have the option to pay less if you don't need shoes. They have a wide range of bow ties available as well.
Savvi Tux Rental Cost
At Savvi Formalwear, the average customer spends anywhere from $135 to $185 to rent a tux. These rentals include the entire outfit: a coat, pants, the vest, shirt, shoes, and cufflinks too. If you reserve your tux early, then you have a better chance of getting a promotional deal. If you wait until a few days before the event, then you may have to pay a rush-order fee of $20 or more.
Tip Top Tux Rental Cost
Tip Top Tux offers tuxedo rentals ranging from $99 to $180. In their online catalog, you can search by lapel style, button style, favorite colors, and accessory types. The catalog lists general prices only. You can rent a full tuxedo set, but some accessories will cost a little extra depending on the store you rent from and their availability or special offers.
Friar Tux Rental Cost
At the Friar Tux Shop, you can expect to see tuxedos in the price range of $119 to $160 to rent their sets of coats and pants. However, a complete tuxedo set that also includes your shirt, vest, tie, shoes, and cufflinks will cost around $200. Special discounts may apply for early reservations or groups booking their tuxes for the same event.
Wedding Tux Rental Prices
The average cost of a groomsmen tux when you get a group discount for your wedding is around $150 per tux for a basic style, or roughly $200 if you pick designer tuxes. Keep in mind that the average cost will be less if you don't order many accessories with the tux.
When you need to rent a tux for a wedding, remember that your tastes and timeline have a lot to do with the price you'll pay. Booking as early in advance as you can and choosing simple styles can save you more money.
What's The Difference Between A Tux And A Suit?
Tuxedos and suits have many subtle differences. Anyone who mentions a dress code for a black tie event in the evening requiring nice dinner jackets is likely expecting you to wear a tuxedo. While wearing a tuxedo, be sure to select a high-quality button-down shirt, preferably with a pleated front.
The tuxedo jacket should have satin-style lapels, and you wear cufflinks to complete the look. Tuxedo pants traditionally have a satin stripe running down the side. They also go best with shiny leather shoes only.
The custom is to wear a bow tie with a tuxedo and a long tie with a suit. However, that can change according to the latest trends.
A suit is appropriate for everyday wear at executive jobs and some formal occasions. The shirt worn under the jacket can be more simple, and you can wear more business casual shoes like Oxfords or Derbies.
How Much Does It Cost To Rent A Suit?
If you'd prefer a more affordable alternative to a tux, then a suit might be better for you. It's possible to rent a suit for $50 to $100 from some companies. However, sometimes it's wiser to buy one since suits are cheaper than tuxes, and you're more likely to need a suit again in the future. You can buy a decent suit for around $200 to $300. Only the top-quality three-piece suits cost up to $800.
Prom Tux Rental Cost
Get free estimates from tailors near you.
The average prom tux rental cost is about $140. If you're on a tighter budget, then you can rent a more basic tuxedo set for around $70 without the extra details like a cummerbund, inner vest or pocket silk. To pay a lower cost to rent a tux for prom, try to reserve it in January or sign up for a membership at your local rental store to receive advance notices of their promotions.
How Much Does It Cost To Buy A Tux?
According to WeddingWire, the average groom spends $200 to $499 purchasing their wedding tuxedo. Designer suits or couture tuxedos designed especially for the groom can cost much more, even up to $1,500 depending on the materials used.
Men may prefer to buy their tux instead of renting it because then you have more options to tailor it extensively for a perfect fit. Tux rentals typically allow minimal tailoring.
Renting Vs. Buying A Tux
The average tuxedo rental price for weddings is in the range of $100 to $200, compared to the average purchasing price of around $350 which is about double.
Most wedding planners advise guests to rent their tux if they're only going to wear it for one or two events in a year. Otherwise, the tuxedo may not fit properly the next time you need to wear it. Also, renting a tux lets you choose from the latest styles instead of pulling out the same tuxedo every year and hoping others still consider it a "classic."
Frequently Asked Questions
How long can you rent a suit for?
The amount of time you can rent your tuxedo for depends on the company's policies. Many places want you to return the tux within 24 to 48 hours after you pick it up. At some places, they consider your tux rental to start up to 10 days before you wear it since that's when they officially hold it on reserve in the store for you. Still, you may be able to keep it longer if you pay extra.
Do groomsmen pay for tux rental?
Yes, the groomsmen typically pay for the tux rental in weddings. Men generally rent their tuxedos so that it's more cost-effective and practical, especially if the couple planned a unique wedding theme that requires unusual tuxedos.
How long do tuxedo rentals take?
It only takes up to 20 minutes for a tuxedo fitting. Since you want to get the most accurate measurements possible, it's a good idea to have the staff measure you between 2 to 4 weeks before your event. You can make your initial tuxedo booking over the phone or online to get an idea about what kind of style you want. When you go to the store for your fitting, you'll need to give yourself some time to look over their selection and the matching accessories you want.
How far in advance do you need to rent a tux?
A general rule is to rent your tux several weeks in advance. If you can though, renting it up to three months ahead of the big day is the best option. This early planning also gives you time to adjust the size if it doesn't fit the way you'd like it to once it comes in. If you're renting a tux less than seven days before your event, then expect to pay extra fees and see limited availability of tux styles.
The more important your event is, the earlier you should reserve your tuxedo. People often don't realize the same tux can be much cheaper when rented months in advance vs. weeks ahead. Popular styles and sizes disappear quickly during the spring and summer months.