About
We are passionate about food and have extensive culinary expertise. Our team of chefs and cooks are skilled in creating delicious and flavorful dishes that will leave a lasting impression on your taste buds. We are constantly exploring new flavors, techniques, and ingredients to deliver a unique and memorable dining experience.
We are committed to using only the freshest and highest-quality ingredients in our dishes. We source our ingredients from trusted suppliers and local farmers, ensuring that each bite is filled with freshness and flavor. Our dedication to quality is evident in every dish we serve.
We believe that every detail matters when it comes to catering. From the presentation of our food to the setup and service, we pay meticulous attention to detail. We want your event to be visually stunning and seamlessly executed, leaving a lasting impression on your guests.
We understand that each event is unique, and we are passionate about creating personalized experiences for our clients. We take the time to understand your preferences, dietary restrictions, and event requirements to tailor our services accordingly. Our goal is to exceed your expectations and create a catering experience that reflects your vision.
Customer satisfaction is at the core of our business. We are passionate about ensuring that you and your guests have an exceptional dining experience. We listen to your needs, address any concerns or requests, and go above and beyond to make your event a success. Your satisfaction is our top priority.
We are passionate about bringing people together through food. Food has a way of creating connections and fostering memorable experiences. Whether it's a small gathering or a large event, we take joy in being a part of the moments that bring people closer and create lasting memories.
Our passion for food, attention to detail, commitment to customer satisfaction, and love for bringing people together make us the ideal choice for your catering needs. When you hire Fuego Me Up!, you're not just hiring a catering service, but a team of passionate individuals dedicated to making your event truly special.
---
---
Photos and videos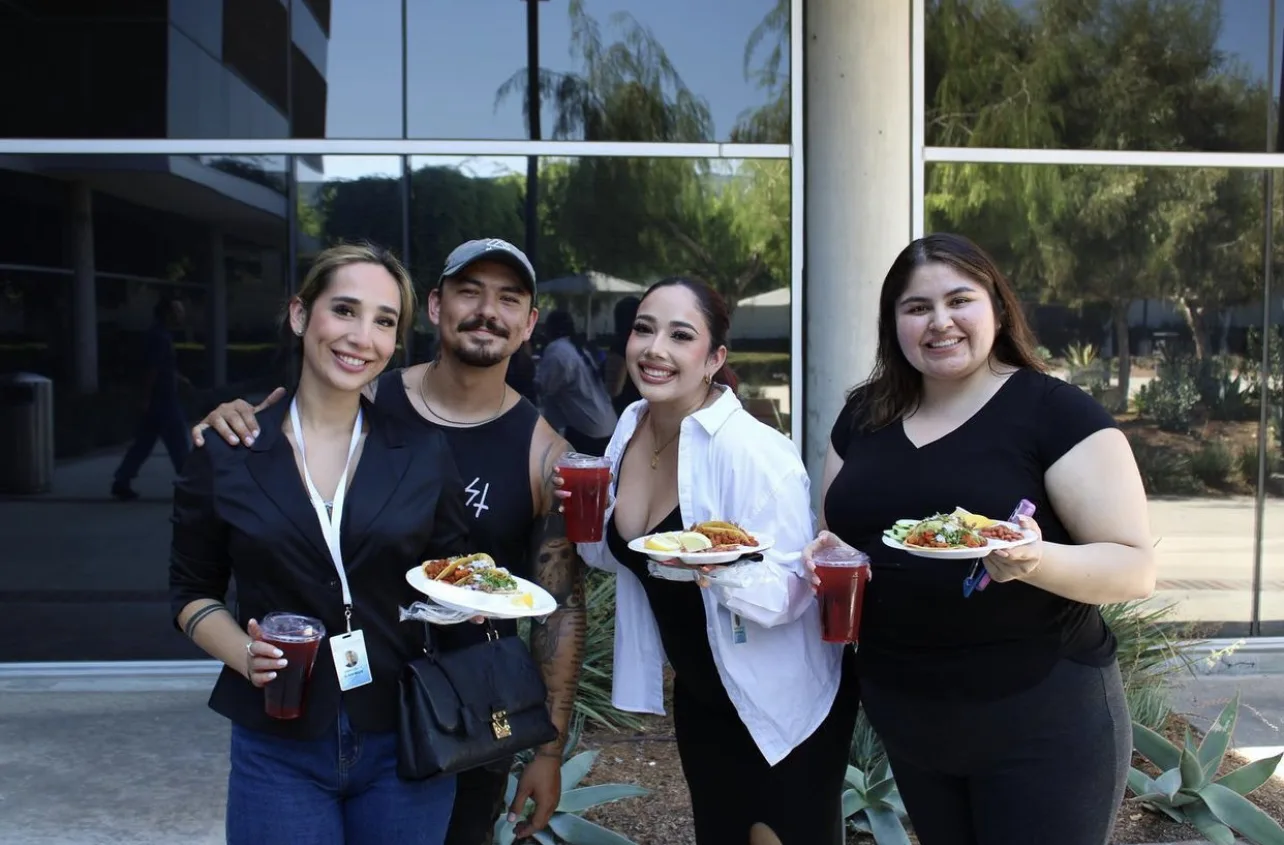 ---
Reviews
---
Super friendly staff, and super-duper outstanding tacos!!!
Stop in, you will not be disappointed!
August 04, 2022
---
We just had the Taqueria El Fuego catering
company provide dinner for our reception in
our neighborhood. The team that
came set up a cooking station and taco bar
within 30 minutes and started serving
delicious carnitas, beef and chicken fajitas,
rice, beans, the whole works for our guests.
They came with everything, served, cleaned
up after. Everyone loved the food. We had a
lot left over which they were kind enough to
put in the plastic containers I brought.
Excellent meats, tortillas, fresh condiments...
So delicious! I highly recommend. Also,
Chef Alex was easy to reach and he responded
quickly to texts! A 5 star company for
your next party or event!
August 04, 2022
---
Frequently asked questions
Do you have a standard pricing system for your services? If so, please share the details here.
We customize our menu to fit our customer's budget. Our pricing is based on the number of guests and the menu choices. We are always available to work with our clients so that they can have fond memories of each event, whether it may be a birthday, engagement, wedding reception, etc. We make great food and provide the best service so our clients can have memorable experiences.
What types of customers have you worked with?
We work with #1 Best Woodsy Wedding Venue Harvey House in Idyllwild
---
Services offered
Food Truck Or Cart Services