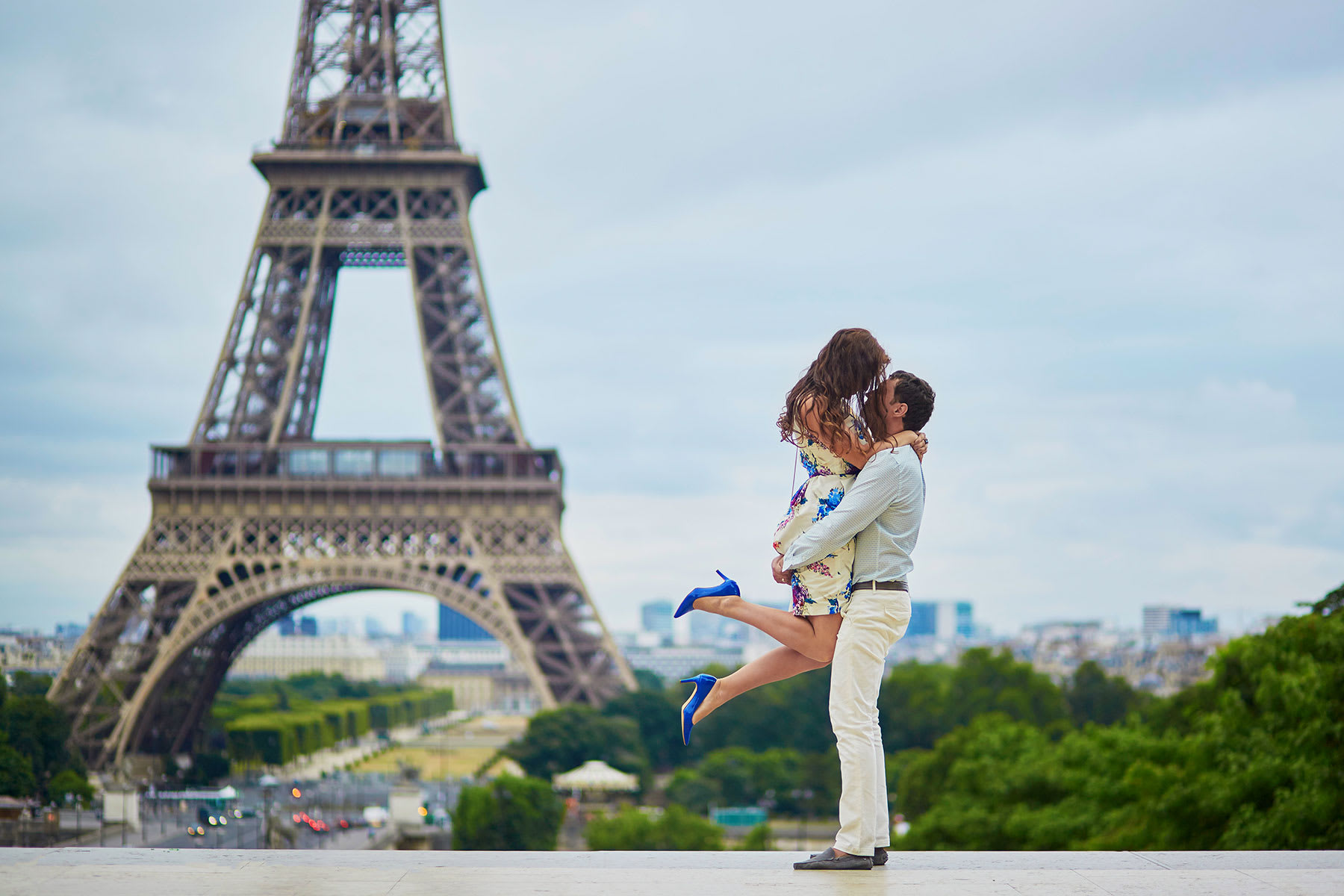 Average Honeymoon Cost
---
Get free estimates for your project or view our cost guide below:
$4,500
average cost
---
Get free estimates for your project or view our cost guide below: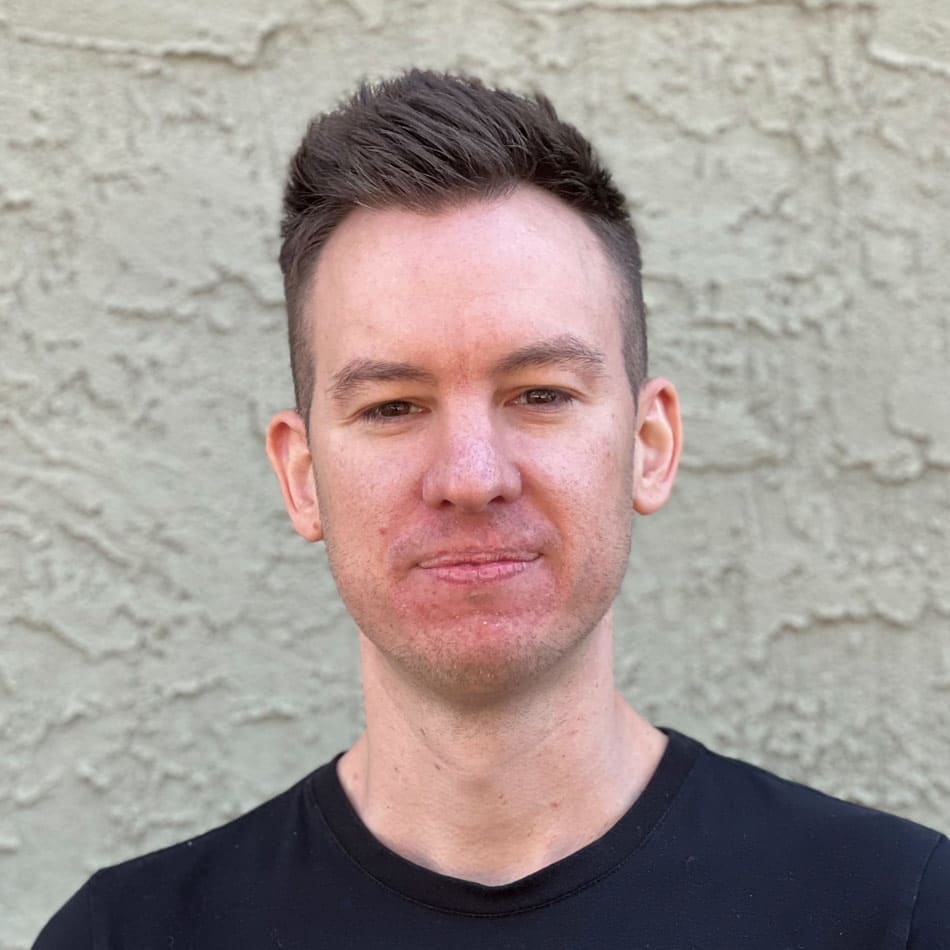 Average Honeymoon Cost
A honeymoon should not only be enjoyable but affordable as well. Most couples spend a total of $4,500 on average for a one-week honeymoon abroad or 12% of their total wedding cost.
Planning an amazing honeymoon is often one of the most exciting parts of the wedding planning process for many couples but is often one of the last things to be considered. Since many couples end up footing the bill for the honeymoon themselves, budget is often an issue, which can sometimes hinder the reality of an exotic honeymoon destination.
How to Start Planning for an Unforgettable Honeymoon
There are ways to incorporate the honeymoon planning process so that it doesn't get overlooked or feel like yet another box to be checked off the list. So where do you start?
Have an open discussion with your significant other to see where you both might like to go. Be creative and be open to new ideas!

Make the process fun: make a list of places you'd both like to go and put them on strips of paper, then each draw one and see what comes up. Discuss which destination might be more appealing to each of you and why.

List the top two to three destinations and list the pros and cons of all for comparison.

Ask friends and family who've traveled extensively about some of their favorite destinations to get firsthand opinions on which spots are most beautiful, affordable, and sound most appealing.

Check sites like TripAdvisor for top ten lists of the best beaches or honeymoon getaways around the world.

Consider how tired you will be after the big buildup to the wedding and all the work involved. Most couples opt for a relaxing beach getaway in a warm, sunny location where they can rest for a week and be pampered.

Also consider avoiding family friendly hotels and instead staying at an adult-only hotel.

Decide if you'd prefer an all-inclusive package so you can eat at the hotel every night or if you'd rather explore the area each evening for meals.

Choose which additional day trips you'd like to include in honeymoon, like parasailing, hiking to a monastery, snorkeling, or a boat trip to a nearby island.
Honeymoon budgeting
Finances are usually a major factor when it comes to choosing a honeymoon locale. According to Forbes, the average cost of a honeymoon is around $4,470, or 12% of their total wedding cost. Since the majority of couples end up paying for most or part of the trip themselves, it's important to research your top choices to see how realistically they might fit into your budget.
Honeymoon Budget Checklist:
Flight

Hotel and resort

Rental car

Meals

Sightseeing

Shopping

Entertainment

Travel agent fees
Flight costs, hotels, and rental cars are all important things to consider, but don't forget to factor in the cost of meals, sightseeing, shopping, and other fees that might come up. A good travel agent will be able to look at your budget and make travel recommendations based on that.
Not sure how much you'll spend on your wedding?
Fash can help for all your wedding planning needs: here are the average cost of wedding services.
Funding resources to consider when planning a honeymoon
An important factor to consider in the financial planning of a honeymoon that shouldn't be overlooked is monetary wedding gifts. If you'd like to visit another country or island that sounds unaffordable and out of reach today, consider the possibility that part or all of your dream trip could be covered through financial wedding gifts.
Because so many couples now live together before marriage, they don't need another toaster but would love dinner in their hotel room one night. Don't be afraid to color outside the lines a bit; get creative, and dream big. Your ideal honeymoon destination might be more in reach than you think.
Check out Honeyfund, which is a budget-friendly online registry made for couples to get financial gifts from wedding guests toward their perfect honeymoon (or other financial goals, such as saving for a major purchase like a house, furniture, project, etc.)
Zola is another widely used registry service that allows couples to register for not only travel destinations, but also cash, and even items from stores on their wish list. They also have an app called Zola Weddings that makes it easier to help plan a wedding, not just the honeymoon itself.
A great article written in the spring of this year from Brides.com, "7 Honeymoon Registry Sites All Brides Should Know" is a thorough and valuable resource for brides to be in helping to find the best honeymoon funding registry for them based on personal funding needs.
Another alternative source for raising honeymoon cash is a crowdfunding campaign site like GoFundMe, where personal fundraising campaigns can be launched and shared via e-mail, website, social media channels, and text messaging. 
Lastly, don't underestimate the value of using credit card rewards points or airline miles you've built up to fund a portion of (or all) your dream trip together. Everything helps, and there's nothing wrong with booking a trip through points if it helps get you closer to where you want to go.
The most economical time of year to travel for a honeymoon
According to Tina Brskine, owner of Tina's Travel Network travel agency in Pflugerville, TX, and a top travel agency in Austin for the past six years, honeymoon destinations vary for best times to travel. Much of this depends on the location and climate of the destination.
Off-season bookings
When booking travel for southern European destinations like Greece, Italy, and France, the prices peak during the months of June—August, yet temps in the Mediterranean tend to stay in the 70s or 80s until mid-October.
Avoid holidays and college and school breaks
The busiest times for travel, and probably best to avoid, tend to be the months of March and April due to spring break; and June and July because of summer travelers, especially if you want to avoid crowded beach destinations.
Less popular destinations
Consider traveling to an area that has more of a local flavor than one that caters to tourists. Prices can be a lot lower and locals more welcoming and helpful.
Booking flights and lodging
Book well in advance
The best time to book honeymoon travel is six to eight months in advance in order to avoid the potential pitfalls of flights and lodging being booked solid. Never wait until the last minute to find flight deals when you've already booked a room at your desired destination, because you'll often be unsuccessful in finding the right flight that actually coincides with your prior room reservations.
This is a common theme that many people try and end up failing at because it presents too much of a risk if plans don't align exactly. Many couples try to book travel three to four months in advance and have been unsuccessful because many destinations book up much further (6-8 months) in advance. It's best to book at least six months out.
Adventure destinations like Machu Picchu are also best to book six to eight months in advance to avoid disappointment. Cruises are not very popular when it comes to honeymoon travel, mainly due to the crowds and lack of available alone time for couples.
When it comes to flights, it's also wise to book ten months out, if possible, to get the best deal and have your pick of the best possible availability.
Things to be aware of
Weather - Make sure you're avoiding hurricane season if you want to honeymoon in the Caribbean, and check other destinations for rainy seasons.

Passports/visas – Know what the visa and passport requirements are for your destination. Some countries now make you have a visa that doesn't expire for at least six months after you set foot in the country, and travel to Mexico now requires a passport.

Vaccinations – Know which vaccinations you need to get before traveling to exotic destinations.

Crime – Check sites like TripAdvisor or tripsavvy to see if other travelers have been talking about pickpockets, muggings, theft, etc. in your chosen destination.

Extra daily expenses at hotels – Know about extra charges for Wi-Fi, breakfast, parking, etc. at hotels you're looking at. It could add to the cost of your trip considerably.

Off-season shopping – Some island locals will start boarding up the windows and closing shops and restaurants for the off season, like Crete. Learn in advance which places do this.

Insurance - If you plan to travel internationally, don't forget to get the right amount of travel insurance.

Exchange rates - Factor in the exchange rate fees for your dollars. The best way to get local money is to take out the max daily amount your bank allows at an ATM (usually $320) and just pay the bank fee for that. Let your bank know you're traveling or they might put a stop on the withdrawal.
Honeymoon Alternatives
Weekend getaway/mini-moon
If money is tight, ask yourselves if it would be easier to plan a relaxing mini weekend getaway (also known as a mini-moon) where you can stay in a local boutique hotel or bed and breakfast and visit a vineyard or two, or spend an entire day at a day spa relaxing and enjoying being in each other's company while sipping wine, getting a couple's massage, and going to an upscale dinner.
US destination
Maybe your budget will allow you to stretch a little further to discover a domestic city destination that's still new and exciting for both you and your significant other. Some great US destinations to consider are: New York, San Francisco, Portland, Miami/Fort Lauderdale, Austin, and Las Vegas. All of these cities have much to offer, depending on your hobbies and budget. Whether you want to experience the big city, the mountains, the desert, or the beach, there are so many fun places to consider that will allow you to feel like you're still able to get away from it all and enjoy it with your new life partner.
Volunteer
One outside-the-box idea to consider is a volunteering honeymoon that allows couples to donate their time and talents in another city or conservation area; or work on a mission trip with a church, nonprofit organization, or community. The good thing about these types of trips is that sometimes they may be partially funded, discounted, or free through the organization's fundraising efforts if volunteers are desperately needed. These types of trips can make for a rewarding and memorable experience that couples will never forget.
Camping
Weekend camping trips are yet another honeymoon alternative if you love the great outdoors. This can often be done locally or nearby, depending on your location. Checking out national parks in your area that allow camping can also make for a beautiful experience. The cost is usually low, and trips can often be made at a moment's notice.
The trip can also be made a little more upscale, if you desire, by bringing a more spacious tent with more amenities; or better yet, rent a camper or RV and bring some fancier food options—such as fondu, fish, or steaks—for a nice meal. Add some romantic candles, music, and relaxing massage oils for a camping experience that goes beyond the norm and makes you both feel refreshed and renewed. There's nothing like a nice quiet evening snuggling next to each other by a fire under the stars. Enjoying an energizing morning hike together is also a great way to end your trip before returning home.
Choosing the right person to help plan your honeymoon
Some couples may have a travel destination in mind but may not have the time or resources to plan the actual honeymoon. As an alternative, a trusted friend or family member might be assigned the task of doing research on the couple's travel plans. This can work if the couple already has a specific destination in mind and knows that they must be very mindful of the timing in order to successfully book the trip.
Knowing the inside track of the travel industry is very important in this instance, and this person should be a dependable, organized source in order for this to work well. Even if this person is on the right track with travel plans, a travel agent is usually the best bet when it comes to planning a honeymoon trip.
Travel agents are happy to help make your dream a reality. They are skilled at knowing what is best as far as booking specific destinations, peak travel times, as well as having a pulse on the industry as a whole. Many travel agents can be hired for a fee, or they work directly with airlines and hotels for a fee to bring in business.
So what's the best way to locate a trusted travel agent in your area to help with your honeymoon plans?
Your travel agent should:
have extensive travel experience themselves

have great business reviews

have been in the industry for a decent length of time

have helpful tips and knowledge on how the industry actually works
Travel agents are worth their weight in gold and know what the current industry trends are. They should have ideas on how to maximize your travel budget, as well as the ins and outs of certain travel destinations. Whether a couple chooses to goes all out on their once-in-a-lifetime honeymoon destination or take a more relaxed approach, careful planning will always be an essential part of the process.
In addition, check out sites like Unforgettable Honeymoons, Perfect Honeymoons, or Blissful Honeymoons to find the perfect destination for you both.