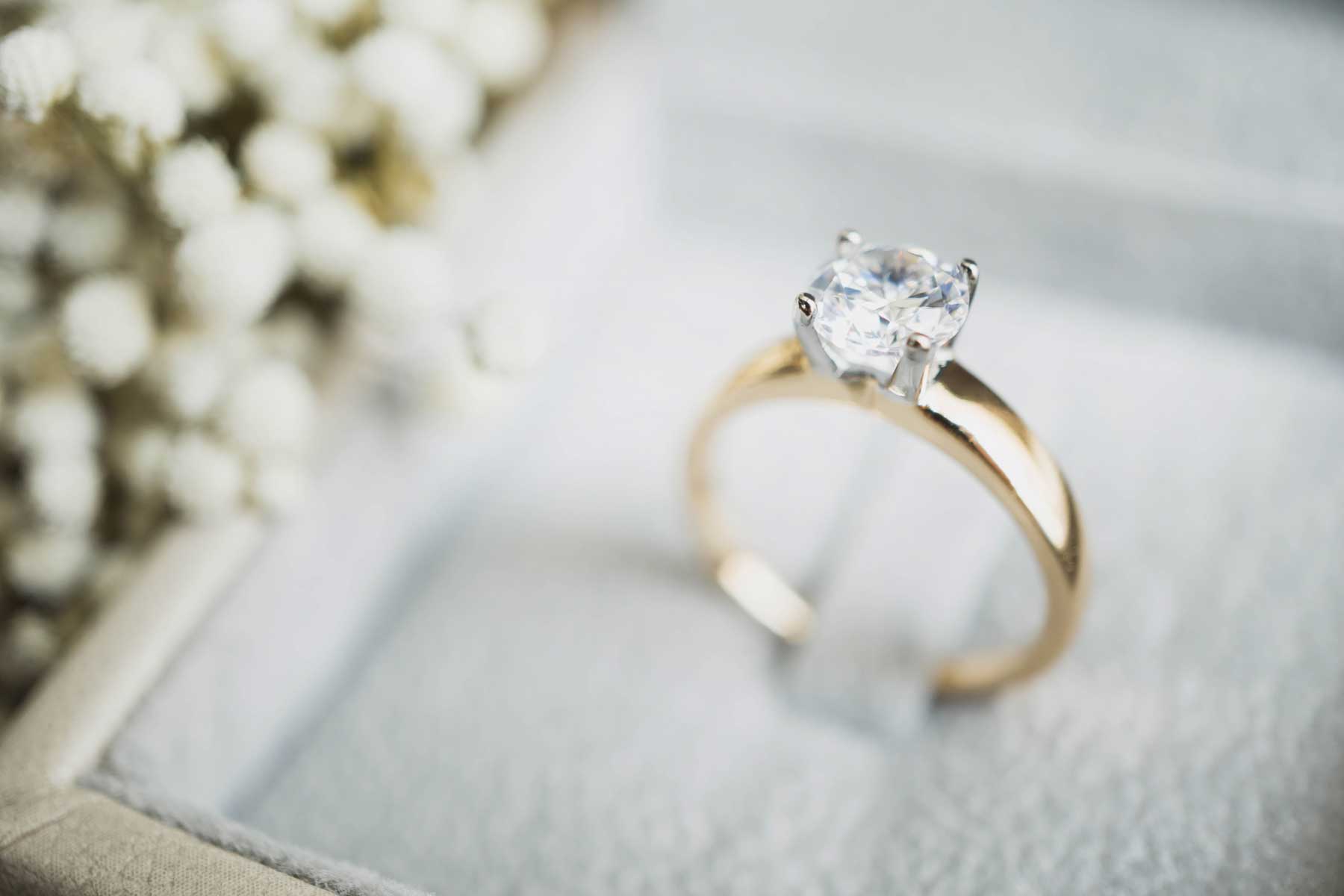 How much does an engagement ring cost?
How much does an engagement ring cost?
$1,000 – $6,000
average cost
---
Get free estimates for your project or view our cost guide below:
$1,000 – $6,000
average cost
---
Get free estimates for your project or view our cost guide below: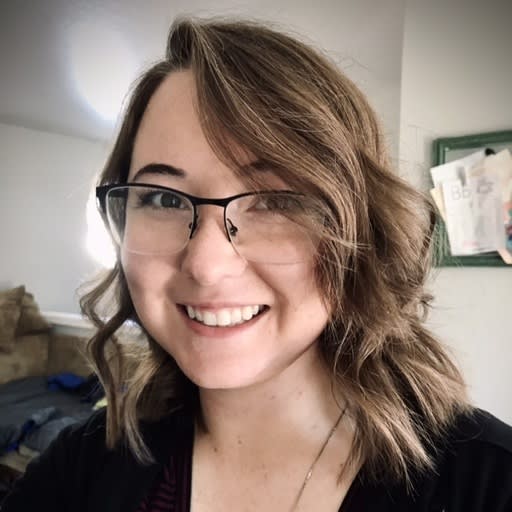 Fact-checked by
Tom Grupa
Average engagement ring cost
An engagement ring costs $1,000 to $6,000 on average, depending on the setting, diamond size, shape, and quality. Solitaire settings are typically the cheapest, while halos are the most expensive. Gemstone rings cost $100 to $3,000 and can help save money, but some gems become cloudy or scratched over time.
Average engagement ring cost

| | |
| --- | --- |
| National Average Cost | $3,500 |
| Minimum Cost | $500 |
| Maximum Cost | $10,000 |
| Average Range | $1,000 to $6,000 |
Cost data is from research and project costs reported by Fash members.
How much should you spend on an engagement ring?
Two months' salary rule for engagement rings
Traditional wedding etiquette recommends spending two months' worth of your salary on the engagement ring. However, this tradition was started in 1940 by the diamond company De Beers solely to boost their sales revenue, and most couples no longer follow this arbitrary rule.
Instead, consider your personal budget and expenses and plan accordingly. There's no need to go into serious debt or save for years to buy an engagement ring.
Your finances & engagement ring budget
When creating a budget, first list your monthly income and expenses. Decide how much you can reasonably set aside per month and compare that amount to rings your fiancée would like. If you want to propose soon and don't have enough saved, consider using credit or looking at different rings.
Remember to budget for your engagement photos, which are typically shared on social media, printed on wedding invitations or save-the-date announcements, and sometimes displayed in the home. An engagement photo shoot costs $100 to $300 per hour.
Engagement ring cost calculator
The four main characteristics of diamonds are known as the 4 C's: Carat, color, clarity, and cut. These traits determine the value, rarity, and cost of the ring.
Engagement ring cost factors

| Factor | Description |
| --- | --- |
| Carat | A carat refers to the weight of the diamond, not its size. The average engagement ring is about 1 carat. |
| Color | Diamonds are found in many colors and hues. Colorless diamonds are rare and therefore worth more. |
| Clarity | Diamonds with high clarity or purity have fewer imperfections and blemishes. |
| Cut | The way the diamond is cut determines how well it reflects light. Good cuts increase the sparkle and brilliance. |
Diamond engagement ring prices vs. colored gemstones
Most natural diamond engagement rings cost $1,000 to $6,000, while lab-grown diamond rings are $700 to $5,000. They are physically and chemically identical, but natural diamonds have a higher resale value.
Gemstone engagement rings cost $100 to $3,000, depending on the size, design, and quality. Gemstone rings are often more unique and cost less for bigger stones. However, consider the stone's hardness before buying. Moissanite, sapphire, and ruby are 9+ on the Mohs scale and won't scratch or cloud over time.
Engagement ring prices by carat size
Most people think carat is the same as size, but it is actually the unit used to measure the stone's weight. The average weight for a center stone is 0.8 to 1.2 carats.
To save money on your ring, remember to "buy shy". This is a jewelry industry term that means buying a stone that's just shy of the carat mark. A 0.9-carat stone looks nearly identical to a 1-carat stone but costs much less.
Stone shape & cut
Stone shape and cut are not the same, though the terms are sometimes used interchangeably. Cut means the angle at which the jeweler cuts the diamond, which allows for more refracted light and sparkle. The shape is the silhouette of the stone. Popular shapes include:
Round

Oval

Square

Pear

Cushion (a rounded square)

Marquise (an oval with pointed ends)
If you don't know which shape your fiancée likes, ask them or a trusted friend or family member. Modern etiquette emphasizes making the proposal a surprise, but not the ring. Personal style and thoughtfulness are usually much more important than the size or price of the ring.
Ring setting and metal type
The setting and type of metal used in engagement rings influences the cost. Solitaire settings and silver are typically the cheapest options, while halo and platinum are usually the most expensive.
Engagement ring costs by setting

| Setting | Cost | Description |
| --- | --- | --- |
| Solitaire / prong | $500 – $5,000 | A single stone set in a plain band. Classic but simple. |
| Three-stone / trilogy | $700 – $6,000 | One center stone with two smaller stones on either side. |
| Halo | $1,000 – $8,000 | One main stone surrounded by a ring of smaller diamonds. |
| Pavé | $900 – $7,000 | One stone with a line of small diamonds set into the band. |
| Cathedral | $700 – $4,000 | The center stone is supported by metal arches connected to the band. |
| Bezel | $1,000 – $4,500 | A stone surrounded by a thin metal band instead of secured by prongs. |
The following factors influence the final cost:
Metal type – Sterling silver is the least expensive option but corrodes over time. Platinum is the most expensive but is much more durable. A good compromise is 14k to 18k gold or white gold, which is less expensive than platinum but more durable than silver.

Band style – Ornate designs, swirls, and side stones cost more than a simple, flat band.

Custom vs. pre-made – Custom or bespoke rings can cost more than, as much as, or less than pre-made rings depending on the store. Small, independent jewelers or Etsy shop owners charge much less than large chain retailers for custom work.
How to save money on an engagement ring
Consider these options to save money on your engagement ring:
Explore alternate stone types.

Choose a solitaire setting.

Choose a less expensive metal.

Shop online.

Use a family heirloom when possible.

Take advantage of sales.

Avoid peak seasons between Thanksgiving and Valentine's Day.

"Buy shy", or buying a diamond just under the 1- to 2-carat mark.

Choose diamonds just under colorless or flawless, which look about the same but cost less.
Engagement ring FAQs
Can you finance an engagement ring?
Yes, you can finance an engagement ring. Most retailers offer in-store financing, and some offer 0% interest if you pay it off within a certain timeframe. However, be cautious with these offers as they usually have high interest rates.
If you can't pay with cash, consider using a low-interest credit line or a personal loan with your bank.
How much does it cost to insure an engagement ring?
Engagement ring insurance costs 1% to 2% of the ring's price per year, or $10 to $60 per year for the average ring. Insurance is recommended for engagement rings or any fine jewelry worth more than $1,000 to $1,500 and covers theft, damage, and loss.
Where do you buy an engagement ring?
You can buy an engagement ring at a jewelry store chain, department store, or reputable online retailer. Some popular stores with good reputations include Blue Nile, Zales, Kay, James Allen, Etsy, Vrai, and Brilliant Earth.
Which hand and finger does the engagement ring go on?
The engagement ring is traditionally worn on the ring finger of the left hand. This goes back to a Roman belief that the vein in the fourth finger connects directly to the heart.
Do men wear engagement rings?
Men typically wait until their wedding day to wear their ring. However, some men choose to wear a ring on their right ring finger during the engagement.
Getting prices from engagement ring jewelers
Before buying anything from a custom ring jeweler, follow these steps:
Compare several prices from reputable stores.

Confirm that they have a business license, insurance, and certificates for their diamonds.

Read their reviews on Fash and Google.

Avoid extremely low prices because they usually indicate low-quality materials.

Ask for a warranty before buying the ring.

Make sure any financing is fair and reasonable.
Questions to ask
Consider asking the following questions to find the best jeweler:
How long has your business been making or selling engagement rings?

Do you offer any warranties?

Do you have a GIA certificate for this ring?

What type of metal do you recommend?

Do you sell any moissanite rings?

Do you clean rings purchased here? Is there a fee for this service?

Do you offer free resizing if the ring doesn't fit properly?