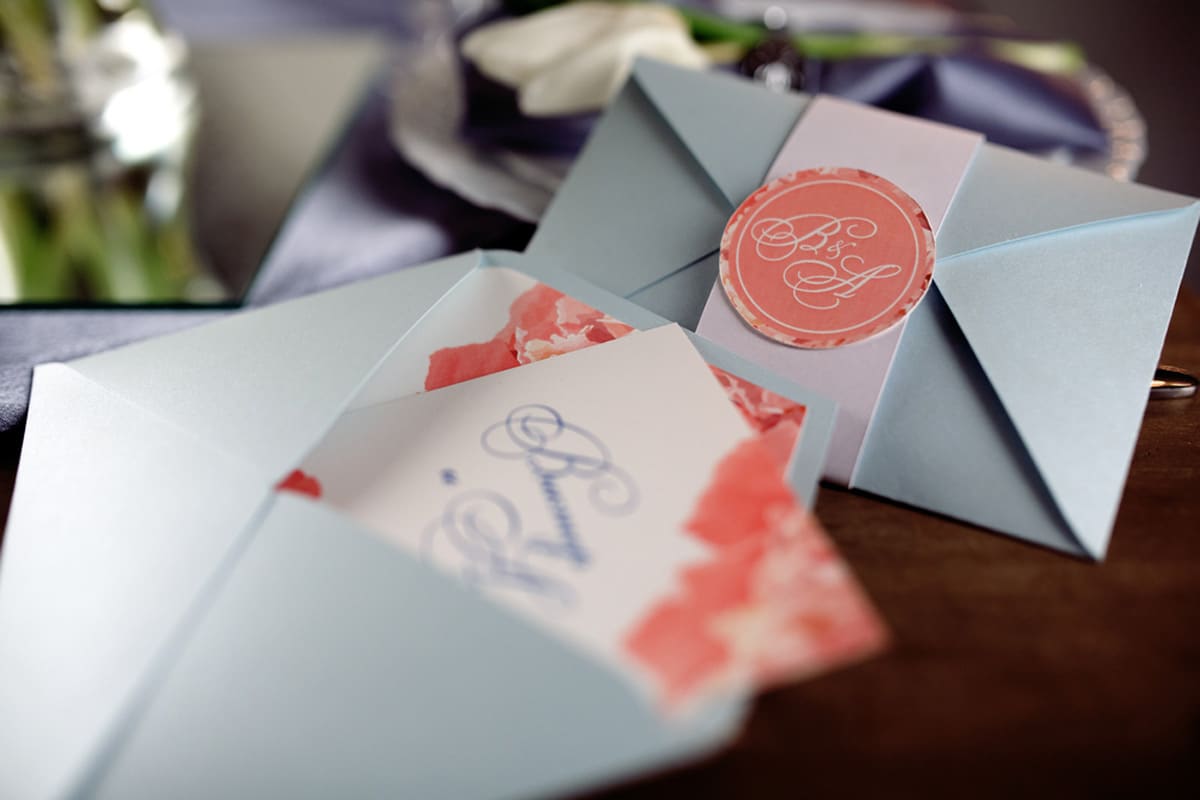 How much do wedding invitations cost?
How much do wedding invitations cost?
$5 – $8
average cost per guest
$500 – $800
cost per invitation suite (100 guests)
---
Get free estimates for your project or view our cost guide below:
$5 – $8
average cost per guest
$500 – $800
cost per invitation suite (100 guests)
---
Get free estimates for your project or view our cost guide below: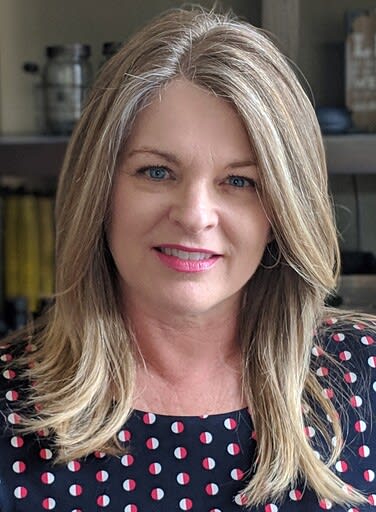 Fact-checked by
Kristen Cramer
Average cost of wedding invitations
Wedding invitations cost $5 to $8 per guest, depending on the paper choice, printing method, and design elements included. Wedding stationery prices are $500 to $800 for a complete set of printed wedding materials for 100 guests. Stationery suites typically include a save-the-date, invitation, reception card, and RSVP card.
Average cost of wedding invitations

| Stationery | Average wedding stationery suite cost (100 guests) |
| --- | --- |
| Budget | $250 – $500 |
| Classic | $500 – $800 |
| Luxury | $800 – $4,000+ |
Wedding stationery suite prices
A wedding stationery suite costs $500 to $800 on average, for a set of coordinated paper goods and printed materials for a 100-guest wedding. You can spend as little as $250 on a budget set and as much as $4,000+ for luxury suites. The suite typically has these standard components:
Save-the-dates – To announce the wedding date in advance.

Invitations – Formal invites to the wedding ceremony.

Response cards – For guests to RSVP their attendance.

Reception cards – To provide details about the reception.
More complete stationery suites can also include:
Wedding programs – To outline the ceremony schedule.

Menu cards – To display the menu options for the reception.

Place cards – To assign seats at the reception.

Thank-you cards – Sent after the wedding to express gratitude for the wedding gift.
Wedding invitation cost by printing method
The biggest factor affecting the cost of wedding invitations is the printing method. Digital printed invitations are the most cost-effective, while other printing methods like thermography or letterpress are more labor-intensive and cost more.
Wedding invitation cost by printing method

| Printing method | Average cost per stationery suite (100 guests) |
| --- | --- |
| Digital printing | $500 – $800 |
| Offset and thermography printing | $800 – $1,800 |
| Letterpress | $1,500 – $3,000 |
| Engraving | $2,000 – $4,000 |
Digital printing
Digital printing costs $500 to $800 per 100 guests on average and is the most common and affordable method for printing a digital file onto paper. This method produces a flat, smooth finish. Digital printing allows for a wide range of colors and intricate designs without significantly impacting the cost.
Offset printing and thermography
Offset (flat) printing costs $800 to $1,800 per 100 guests and resembles digital printing but uses mixed inks transferred through a press for higher quality and precise color. Thermography is similar to offset printing, except that a powdered resin is added to the ink for a raised texture on paper.
Letterpress
Letterpress costs $1,500 to $3,000 per 100 guests and is a more complex process that involves inking a raised design plate and pressing it onto paper, crafting elegant and indented lettering. This artisan process lends a luxurious feel, making it perfect for traditional and sophisticated wedding styles.
Engraving
Engraved printing costs $2,000 to $4,000 per 100 guests and involves etching a design onto a metal plate. The plate is inked, wiped, and pressed onto paper, producing a delicately raised surface with inked letters. This method is well suited to metallic or foil accents and has a distinctive, high-end look and feel.
Wedding stationery prices by paper type
Couples typically spend about 4% to 6% of their wedding budget on the stationery suite. Wedding invitations set the tone for your wedding and give guests a glimpse of what to expect, and the paper you choose helps set the level of formality, style, and overall aesthetic.
Wedding stationery prices by paper type

| Paper type | Average cost per 100 sheets | Description |
| --- | --- | --- |
| Cotton fiber | $20 – $40 | A classic choice for wedding invitations, the softness suits letterpress, embossing, or engraving. |
| Felt cardstock | $15 – $40 | Thicker and velvety soft, felt cardstock is pricier than standard paper due to its weight and texture. |
| Matte | $10 – $25 | A common paper for many online brands, this choice is clean, crisp, and sturdy. |
| Glossy | $15 – $35 | Reflective with an elegant sheen, glossy paper enhances vibrant colors, making it great for photographs. |
| Parchment | $20 – $50 | Cloudy and translucent, parchment paper has an antique look with sepia tones and faded edges that layers well with vellum. |
| Vellum | $15 – $35 | A translucent paper with a frosted finish, vellum is great for layering. |
| Glassine | $10 – $25 | Similar to vellum but with a waxier look, glassine is ideal for overlays or envelope liners. |
| Handmade paper | $30 – $60 | This newer trend is crafted from plant fibers like hemp or cotton with a textured and imperfect look. |
| Recycled paper | $10 – $30 | Environmentally conscious paper made from reused materials makes this a green choice. |
| Linen | $15 – $25 | This paper offers a textured finish resembling linen fabric and is an affordable option for couples who don't want to sacrifice quality for cost. |
Wedding invitation design elements
Along with the printing methods, couples also add a touch of luxury and elegance to their wedding invitations by including additional design features like hand calligraphy, foil stamping, or custom monograms.
Hand calligraphy – Some couples hire a professional calligrapher to hand write the invitations or address the envelopes. These specialty artists can charge as much as $2 to $5 per piece.

Foil stamping – This popular embellishment includes accenting with a metallic finish in copper, gold, silver, or rose gold. Adding a gold foil accent costs about $400 per 100 invitations, while full foil lettering costs much more.

Embossing or debossing – This 3-D affect costs $300 to $400 per 100 invitations to have a monogram, small accent, or text pressed on the paper for a raised or recessed image.

Wax seals – For a vintage or regal touch, melted wax is stamped with a custom seal or design on the invitation or used to secure the envelope at a cost of $200 to $300 per 100 invitations.

Die cutting – Die-cutting cuts out specific shapes from the paper to create windows, pockets, or unique cut-out designs.

Ribbon or bow – Adding a ribbon or silk bow provides a decorative and romantic element to the invitation suite in color choices to match the wedding colors.

Custom monograms – Couples can create a personalized monogram combining their initials or symbols, for a more personal touch on the invitation or envelope.

Deckle edge paper – The soft, torn edges of deckled paper offer a rustic handmade feel to your invitations.
Wedding invitation cost factors
When choosing your wedding invitations, it is easy to get caught up in the excitement and lose control of the budget. Keep in mind the factors that influence the overall expense, such as paper choice, printing method, and design elements. It's also important to budget for these additional elements:
Postage – When you are calculating your postage costs, remember that you will need 3 stamps per invite if you are sending a save-the-date card, a wedding invitation, and a prepaid postage RSVP return envelope. Postage rates are currently $0.66 for each standard rectangular envelope and $1.06 for a square or oversized envelope.

Envelopes – Matching mailing envelopes and inner envelopes may cost extra, depending on where you order your invitations and the package you choose.

Additional inserts – Every insert adds to the cost of the invitation suite and potentially increases your postage costs. Common inserts include directions, wedding website cards, pre-and-post-wedding events cards, dress code cards, accommodations cards, and gift registry cards.

Day-of items – Selecting matching wedding programs, menu cards, place cards, table numbers, wedding signs, and thank you cards increases your printing costs but creates a cohesive theme.

Two-color printing – Invitations with two-color printing increase costs by about 20%.
Wedding invitation FAQs
When do you send wedding invitations?
Wedding invitations should be sent out 6 to 8 weeks before the wedding date. For destination weddings requiring significant travel plans, send out invitations at least 3 months in advance. If you've sent save-the-date cards, your guests already have the basic details, and the invitation provides more specific information.
How do you address wedding invitations?
To address your wedding invitations, start with the outer envelope, using the recipients' full names, titles, and any appropriate prefixes.
For married couples that share a last name, use "Mr. and Mrs. Last Name." If they have different last names, list the person you are closest to first and include both full names.

For unmarried couples, list their names alphabetically on separate rows.

Include the complete address, spelling out all words and avoiding abbreviations.
Next, address the inner envelope more intimately. Use titles and last names, or titles and first names for close relationships. Include children's names below their parents' names, if invited.
What do you include in the wedding invitations?
Wedding invitations typically include the following essential information:
The names of the bride and groom prominently displayed

The date and time of the ceremony

The full address and name of the ceremony venue

The reception full address and name (if different)

A pre-addressed, stamped envelope for guests to send their RSVPs
Optional elements include:
Suggested attire for the wedding guests

The URL of your wedding website if you have one

Accommodation information if you have arranged hotel blocks or have suggestions for guests.

Gift registry details

Transportation and parking information if special arrangements are required
How to save on wedding invitations
To save on wedding invitations, stick with affordable materials and printing methods. Instead of costly letterpress on handmade paper, consider more affordable options like digital printing on simple matte card stock. Other cost saving options include:
Create a wedding website – To reduce the inserts in your invitation, include all that extra information on your wedding website. This keeps your invitation and postage costs down.

Keep a simple design – A minimalist design in a single color and font is cheaper than an intricate design with additional colors, foil stamping, or embossed elements.

Limit the guest list – As with every wedding expense, the more guests you invite, the more you will spend.

Send electronic invitations – Many websites offer customizable email invitations that can be a creative and cost-effective option for weddings.
Where to print wedding invitations
Choosing where you print your wedding invitations depends on your preferences, budget, and timeline. Here are the most common options:
Local print shops – Local stationery stores often have a variety of paper options and can assist with design and printing.

Specialized wedding invitation shops – Some shops specialize exclusively in wedding invitations offering more personalized service and a range of designs and customization options.

Graphic designers – If you have a specific design in mind, consider hiring a graphic designer to create an invitation suite that reflects your style and preferences.

Online printing services – Numerous online printing services specialize in customizable wedding invitations, including Vistaprint, Minted, Shutterfly, and Zazzle.

DIY printing – If you have the time and skills, you can design and print your invitations at home using a high-quality printer. You can purchase specialty paper and envelopes at office supply stores.
When searching for local wedding invitation services near you, check out their profiles and customer reviews here on Fash to help narrow down your choices.