Avanti Michelle Photography
About
Highly-skilled traveling certified professional photographer with 7yrs experience in all, who's driven to capturing your special moments while executing any planned concept or desired results for each photographic project. I am proficient with analog (film) as well as digital media.
Even though I shoot in many different genres of photography, I find myself gravitating towards Architectural, Boudoir/Dudoir, Portraiture, Fine Art, Event, Monochromatic (black and white), and Landscapes (nature).
I am an artist and a creator. Of my many talents I've been blessed with, photography has always been and will forever be my first love. My vision is different and unique & I feel as if it's my God given duty to share this beautiful talent with the world.
I love capturing life in general. Making memories are great but having a photograph to reflect back on those memories are even more powerful. Plus, being able to meet all different kinds of people and share in their experience is Divine.
---
Highlights
Payment methods
Cash, Paypal, Apple Pay, Google Pay, Zelle
---
Details
Number of locations
One location, Two locations
Photo formats
Online or digital proofs and prints, Physical proofs and prints, Ability to purchase prints online, Album
Wedding photographer also needed
Customers who also need wedding photography, Customer who do not need wedding photography
Photoshoot type
Proposal photoshoot, Posed engagement photoshoot
Photo style
Traditional posed, Candid, Artful composition and lighting, Natural or environmental, Fashion or editorial
Budget
Under $175, $175 – $250, $250 – $350, $350 – $450, $450 – $600, $600 – $750, More than $750
---
Photos and videos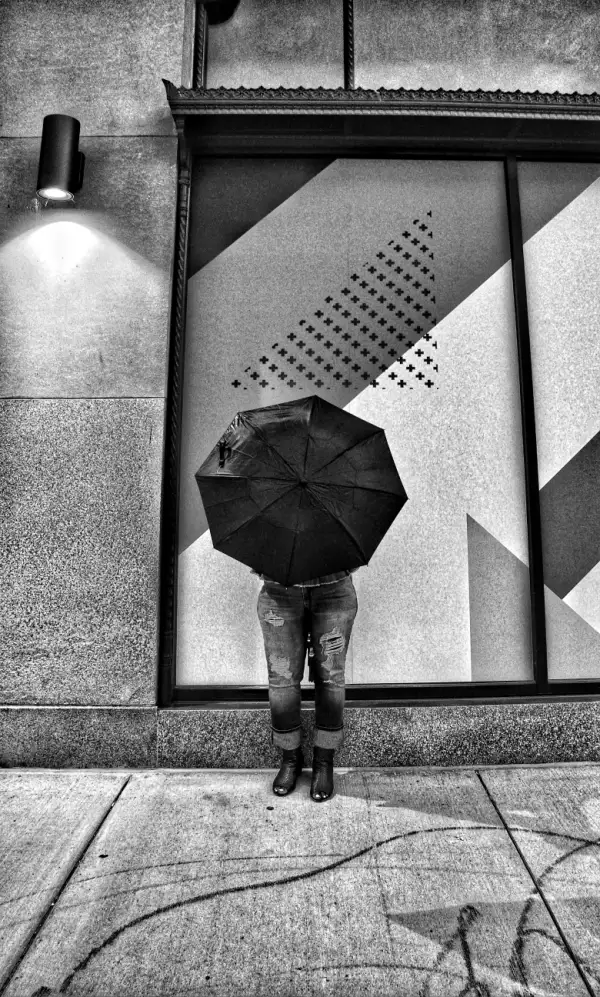 ---
Reviews
---
She made things easy and fun. I was nervous at first but by the end of my shoot, I was totally relaxed and having fun
February 18, 2021
---
Frequently asked questions
What is your typical process for working with a new customer?
Phone/Zoom consultation
Go over vision for shoot, necessary materials (if any), what I need from client to execute said vision, payment, what type i.e prints or digitals.
What education and/or training do you have that relates to your work?
PHT.AAS (Photography Technology Degree) PHT.CT (certification), TSC.AAS(Technological Sciences degree), Phi Theta Kappa Honor Society alumni, OCC alumni, OCC Photography Scholarship winner, Featured in the Photography art show in Royal Oak, featured artist in OCC photography showcase.
Do you have a standard pricing system for your services? If so, please share the details here.
My standard pricing is $150/hr- $250/hr for basic sessions, $250/hr- $400/hr for weddings.
I'm not only the lead photographer, I'm also one of the techs that does all of the professional and standard edits, standouts, canvases, developing/enlarging of prints, mugs,t-shirts, etc. Avanti Michelle Photography is a one stop shop.🤗
How did you get started in this business?
I've been shooting since I was a lil girl. I'm a nature baby so my mom would take pictures of everything and everywhere we went until the day she put a camera in my hand to shoot her in those same adventures. The rest is history .😁
What types of customers have you worked with?
I've done weddings, groups, family, nudes, boudior, portraits, headshots.
Describe a recent event you are fond of.
A boudior shoot at home with a couple that didn't know that each partner was trying to surprise the other with these special pictures.
What advice would you give a customer looking to hire a pro in your area of expertise?
Ask questions!!!!!!
Ask for credentials.
What questions should customers think through before talking to pros about their needs?
What your honest budget is.
Does this budget give wiggle room.
Do I want prints, digitals, or both.
What rights do I have to my photos.
---
Services offered